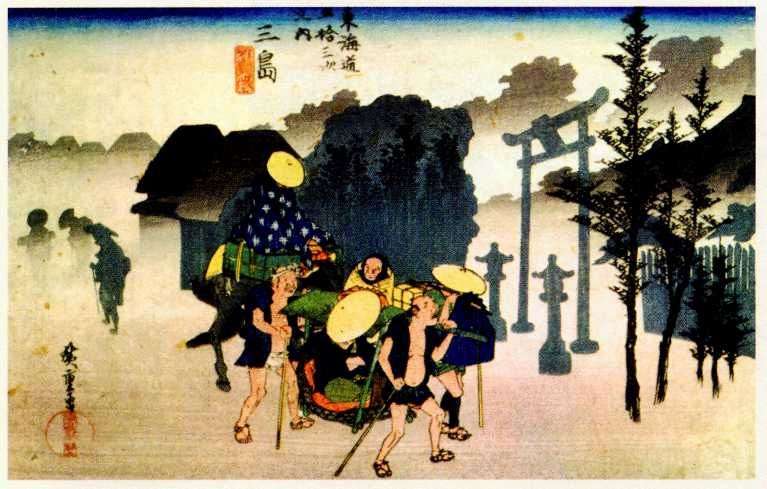 Landscapes of Hokusai have something in common with the classical painting of Japan, and with ukieh of the XVIII century, but at the same time are fundamentally different from them. The classical Far Eastern landscape, in fact, ignored the real image of the person depicted, strove through natural forms to embody philosophical ideas about the existence of the universe, while in Hokusai it is always associated with a specific terrain, the topographic features of which are often specified with the help of inscriptions. The specificity of Hokusai's landscapes differs from the concreteness of the ukie of the 18th century, where the image of nature did not go beyond the framework of conscientious and somewhat awkward topographic studies.
Hokusai constantly sketched from nature, but in the process of working on a work he processed them, creating a generalized image of nature, but not speculative, as in classical painting, but based on a concrete motif. Many of his landscapes are symbolic. Suffice it to recall one of the most famous sheets of "Red Fuji", which is still perceived as the embodiment of the soul: Japan. However, most of the works of Hokusai are not purely landscape: rather, they stand on the verge of a landscape and a genre picture. It affects not so much in the composition decision, as in the semantic accents of works.
In engravings of Hokusai, nature appears as an environment in which active, active life of people takes place. The image of nature was not valuable, it should emphasize the significance of the real, everyday life of a person.