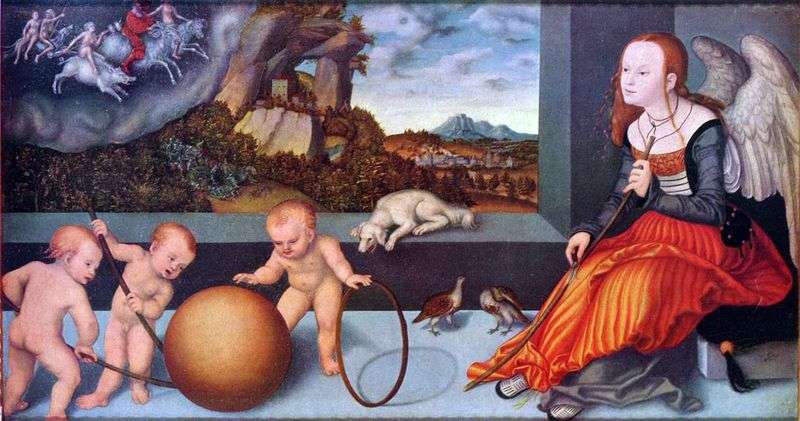 The painting "Melancholy" was created by the artist in the 30s of the 16th century on the basis of a popular story, which is popular and used by masters and customers. The size of the board is 51 x 97 cm, wood, oil.
The picture is attributed to the late period of the artist's work. Actually, the later manner of the master, which is best known both for his own works, and for the works of his pupils and imitators, is distinguished by the certainty of a somewhat dry and angular figure and the routine of the composition; his male types are sometimes full of nobility, but sometimes approach a caricature; Women's types, with their narrow hips, quadrangular heads and oblique eyes, do not fit the concept of Greek or Italian beauty.
Not entirely satisfactory in his paintings and air perspective, and timid techniques of imposing colors.