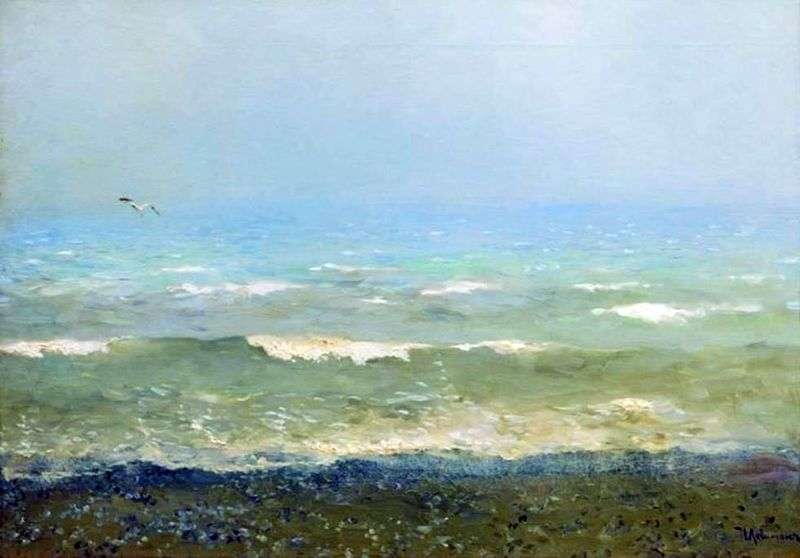 The famous and beloved by many artist Levitan Isaac Ilyich is known for his beautiful landscapes. With extraordinary sensuality and love, he depicted lonely birch trees, flowering meadows or the banks of the Volga River. And few people imagined the image of the sea in his paintings. But his painting "The Shore of the Mediterranean" shows us another talent of the author. It turns out that he was also a wonderful marine painter.
On the canvas one can see the seashore, to which small waves run one after the other. Their foamy scallops seem to be playing with stones and shells on the shore. Then throw them, then bury them in the sand, and then just washed with water. A seagull flies alone over the water. It seems that if you close your eyes and present this whole view, you can even hear her cry.
The colors of the picture are calm. Good contrast of warm and cold tones. The shore is shown in brown with gray pebbles. The incident waves have a greenish-yellow hue. And the horizon line connects the sea and sky in one blue tone. Cloth beautiful and fascinating. One just wants to be on the shore of this sea, so that the waves caress the feet, and in the ears one can hear the cry of a seagull and the sound of the surf.