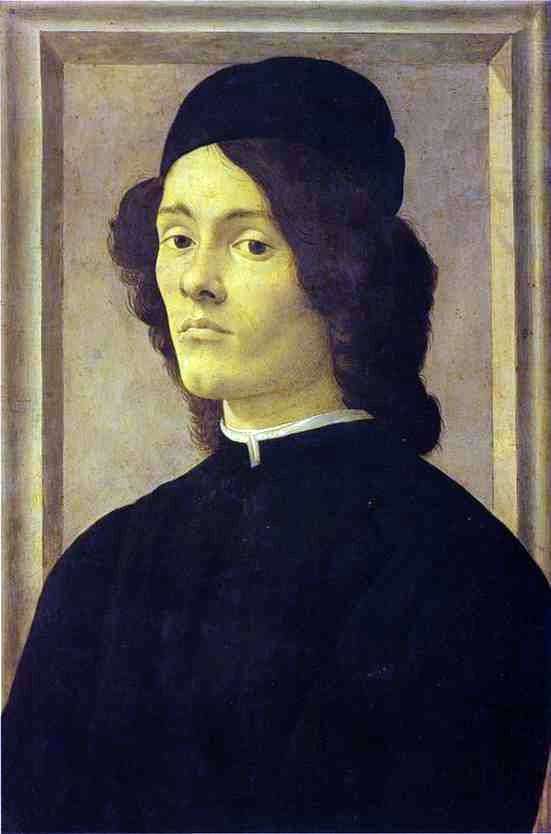 The composition of the picture is very clear. On a simple ohrist background, a dark silhouette stands out for a dark suit and the hair of a young man. The complexion is only slightly lighter than the background.
The artist very moderately uses chiaroscuro as a modeling tool. He resolutely rejects deep shadows that are more capable of conveying a sense of corporeality. The light in his portrait is scattered and does not create such sharp shadows.
The portrait, which entered the Louvre collection in 1888, belongs to the works of the young Botticelli, when his main task was to find the embodiment of eternal beauty.