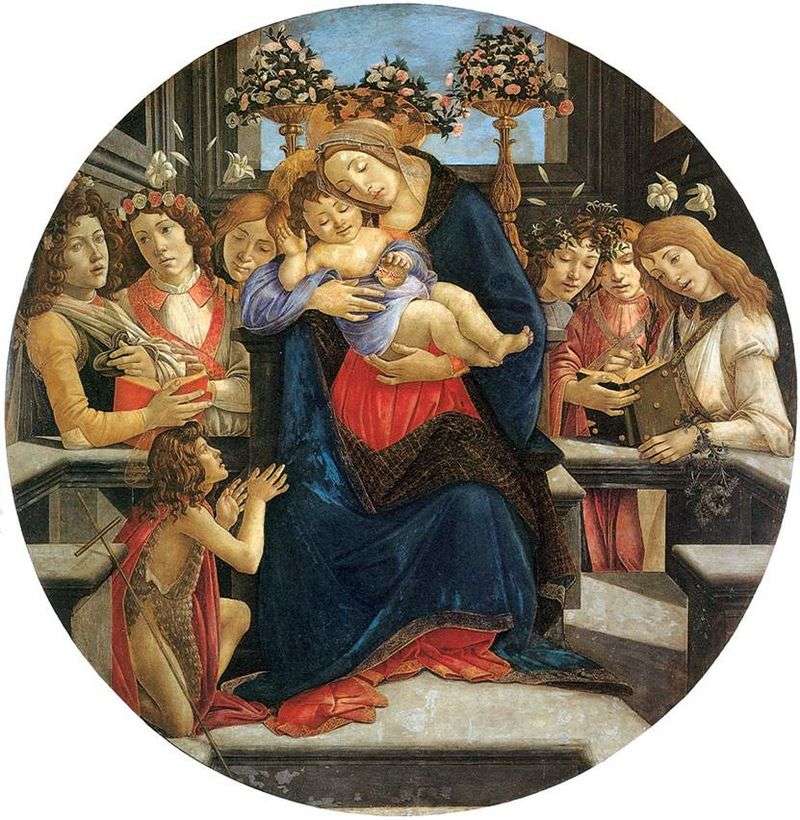 This unusual painting depicts the Madonna and the grenade-holding infant in the presence of the young John the Baptist. Sitting on the benches angels in the background are like schoolchildren.
Books reinforce the impression of an intellectual interview and reflect the artist's interest in learning and especially the new teaching of Neoplatonic humanism, an interest that researchers associate with the content of Botticelli's secular paintings performed for Lorenzo di Pierfrancesci Medici.
It is possible that the picture is the fruit of the work of Botticelli's workshop; the master could make a sketch of the composition on the ground and provide a large part of the painting to the students.