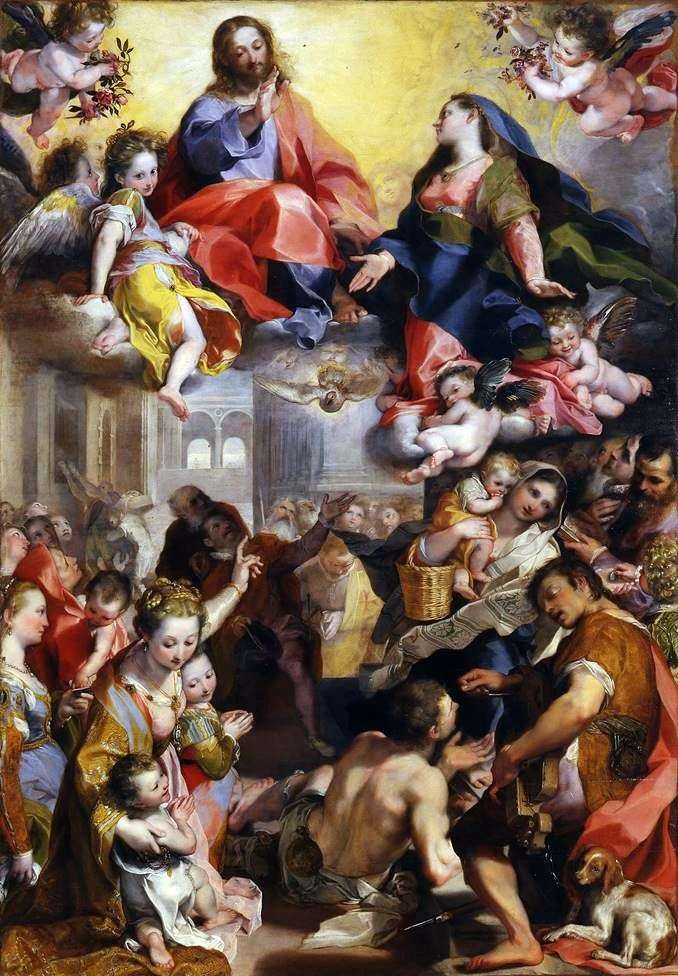 The origin of Baroque is clearly visible on the example of the painting by Federico Barocci, who created large emotionally expressive canvases with many characters and a complex composition. This art flourished in the papal Rome in the era of the Counter-Reformation, when the Catholic Church strove to strengthen its positions in every way and wanted a powerful, appealing to believers painting.
Barocci depicts Christ, before whom the Mother of God kneels and prays to the Son for humanity.
All sorts of people crowd down: a cripple, a blind musician, a noble signor with children, a simple woman with a child. In the picture, the theme of the "seven acts of mercy", which, according to the teaching of the Catholic Church, lead to salvation, also responded. Therefore, for example, here is depicted a richly dressed boy, who gives alms to the poor.
The whole picture is full of movement, the architecture in the background strangely shifts in space, producing the impression of something illusory. This feature was peculiar to mannerism – the direction from which baroque also grew.