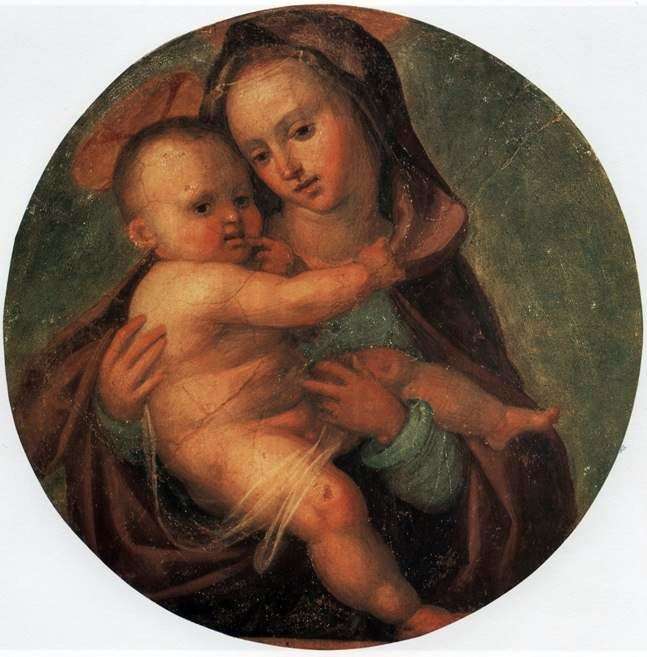 Fra Bartolomeo – master of the Florentine school of the era of the High Renaissance. He studied under K. Rosselli, visited the workshop Ghirlandaio, he was heavily influenced by the art of Leonardo da Vinci and Raphael. The artist was a supporter of religious ideas Savonarola. Under their impression, he became a monk of the Dominican Monastery of San Marco in Florence. For several years, Fra Bartolomeo did not paint, and only about 1504 again picked up the brush. In his works the artist created majestic compositions. His images were calm and significant.
Master organically experienced in his work new
phenomena, preserving artistic individuality. In the art of Florence, he made a significant contribution. Sometimes Fra Bartolomeo is called the creator of a new type of monumental altar picture. The fresco "Madonna and Child" was performed by a master in his monastery. The calm, broad manner inherent in this work is characteristic in general for the work of Fra Bartolomeo. Other famous works: "Betrothal of St. Catherine." 1512. Gallery of the Academy, Florence; "Situation in the Coffin," "Risen Christ and the Four Evangelists." Both 1516. Palazzo Pitti, Florence; "The Appearance of Christ to Mary Magdalene." OK. 1506. Louvre, Paris.