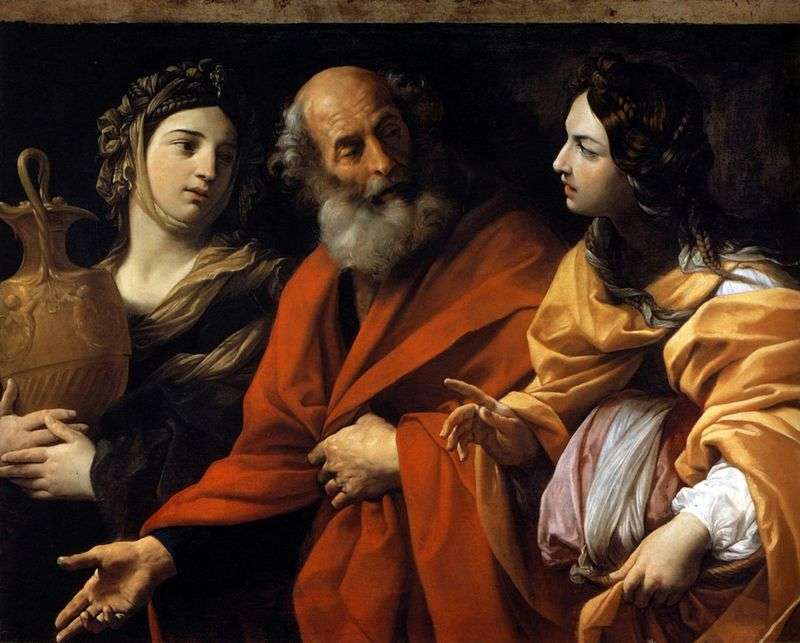 Painting by the master of the Bologna school of academic painting Guido Reni "Lot and his daughters". The size of the painting is 94 x 75 cm, oil on canvas. In the 1615-1620s, Guido Reni painted two paintings with biblical scenes for the Palazzo Lancellotti, which then took refuge in England.
The painting "Lot and His Daughters" was written by Guido Renee based on the well-known story from the Old Testament. Lot depicts Lot and his daughters as fleeing from the dying city of Sodom, being warned by God about the inevitable destruction of the city for the debauchery of the inhabitants and other sins
At the end of the 18th century, this picture was regarded as an accompanying part to the other picture of the artist "Susanna and the Elders". However, these paintings are not paired.