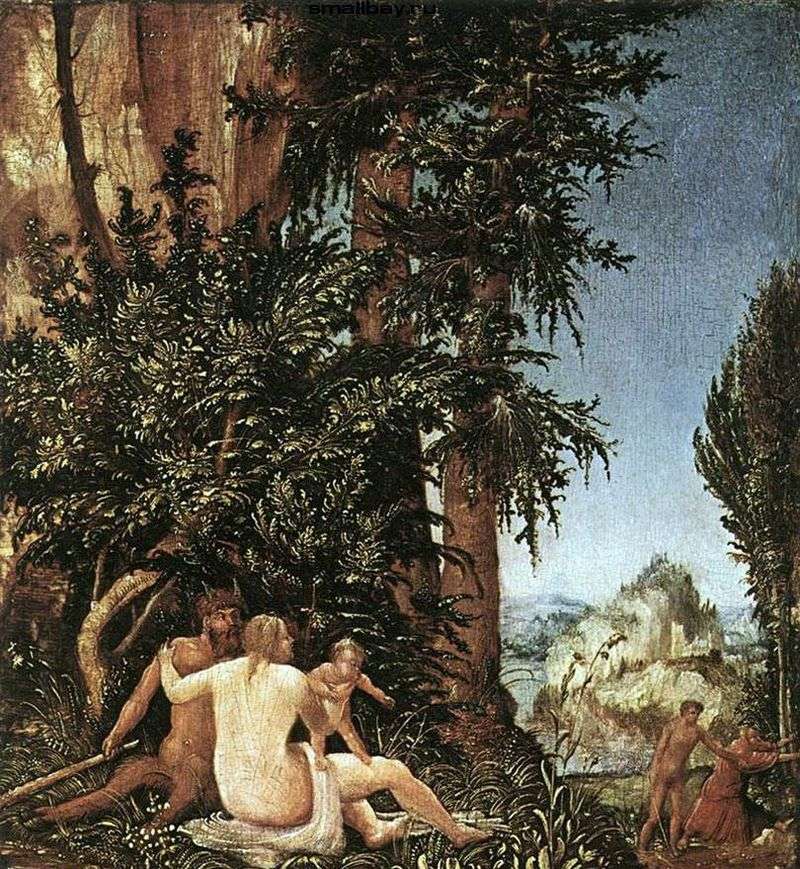 German painter and graphic artist A. Altdorfer refers to the masters of the Northern Renaissance. He entered the history of art as the head of the Danube School, uniting artists who worked in the south of Germany in the cities on the banks of the Danube. The art of painting Altdorfer studied with his father.
The most significant work of the artist was the altar of the monastery of St. Florian near Linz, in which, as in all German altars, painting, carving, architectural elements and sculpture were organically combined. Like other masters of the Danube school, Altdorfer attached great importance to the landscape, which he understood as the environment of man. Man was aware of it as part of the universe, inextricably linked with nature, so the artist people, mythical characters are always depicted against the backdrop of lush vegetation or an endless horizon with a rugged sky.
Often the characters at Altdorfer play a supporting role. This is also the "Landscape with the family of satire," in which the main character is the world of nature. It is brilliantly transmitted due to the compositional construction and the coloristic solution, based on the characteristic for Altdorfer reception of the transition from warm tones in the foreground to the cold in the depth of the image. Other famous works: "The Battle of Alexander of Macedon with Darius." 1529. The Old Pinakothek, Munich; "Landscape with the Castle of Werth". OK. 1522-1530. Old Pinakothek, Munich.