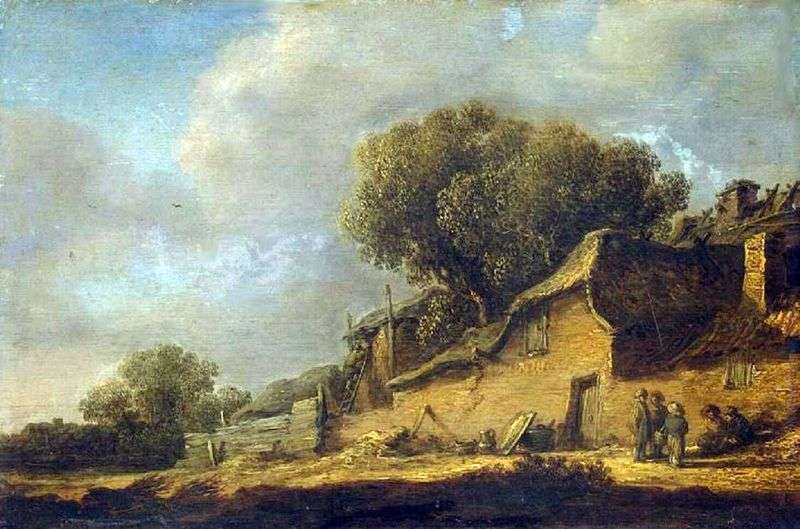 "Landscape with a peasant hut" by the outstanding landscape painter Jan van Goyen – the earliest of his paintings in the Hermitage.
The artist chooses a simple motif, depicting a peasant house with a dilapidated roof, a small courtyard behind a boarded fence. A little further away – a pond, another hut on the other shore and in the distance – a boat with fishermen. Two branched trees as a symbol of eternal renewal rise above wretched dwellings.
Goyen brilliantly owns a variety of techniques. The foreman's brush freely outlines the intricate curve of the roof, with colorful specks creates a thick foliage of trees, cuttings along the twisting lines along the fence boards. Characteristic features of Van Goyen's early landscapes are the contrast of light and dark plans, as well as the ability to "move" the depth into the depths, taking the viewer's view from larger forms to smaller ones. Thus, a group of peasants at the hut is compared with a barely perceptible figure of a fisherman at a distant shore.
In the depiction of the clouds, Goyen outlines a delicate development of light that will develop in his future landscapes.