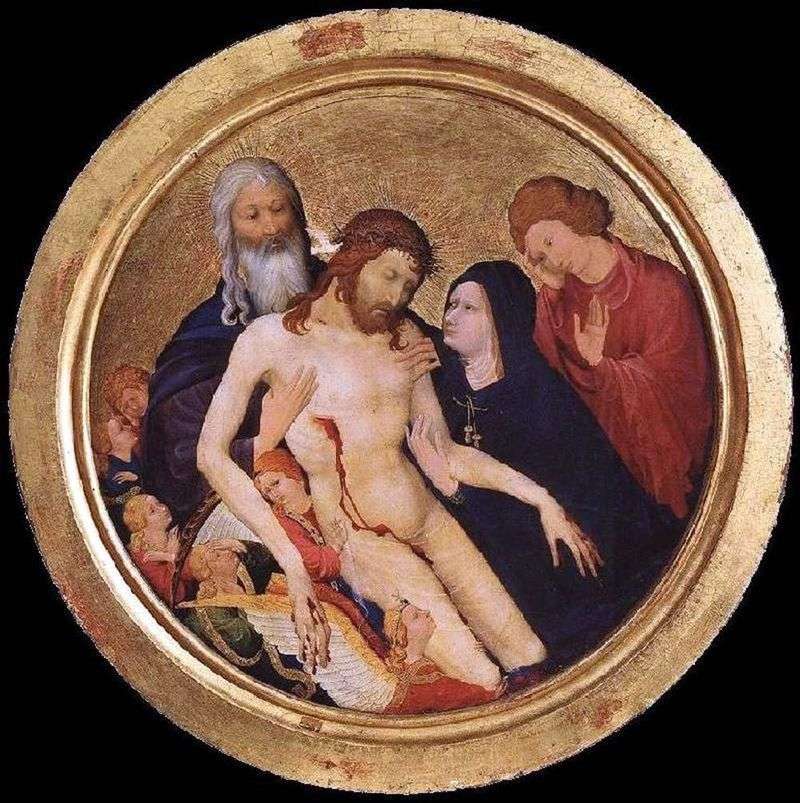 Greater Tondo "Lamentation of Christ", with the coat of arms of Philip the Bold on the back; the picture was created, perhaps around 1400, shortly after Maluel took office, since she still bears the imprint of the Siena style that flourished in Paris at the end of the 14th century, and the Parisian style.
"Mourning for Christ" by Maluel is curious by his decision. The artist combined two well-known stories in one composition: actually "Mourning" and "Trinity", depicting God the Father and the Holy Spirit in the form of a Dove in "Lamenting Christ", thus freeing himself not only from the traditional interpretation of the plot, but also from the accepted form. Master brilliantly built a composition in a given format.
The circular shape of the board used by Maluel was supposedly the invention of the artist himself – at least, in the rondo paintings that appeared later, the influence of the art of Maluel is felt.