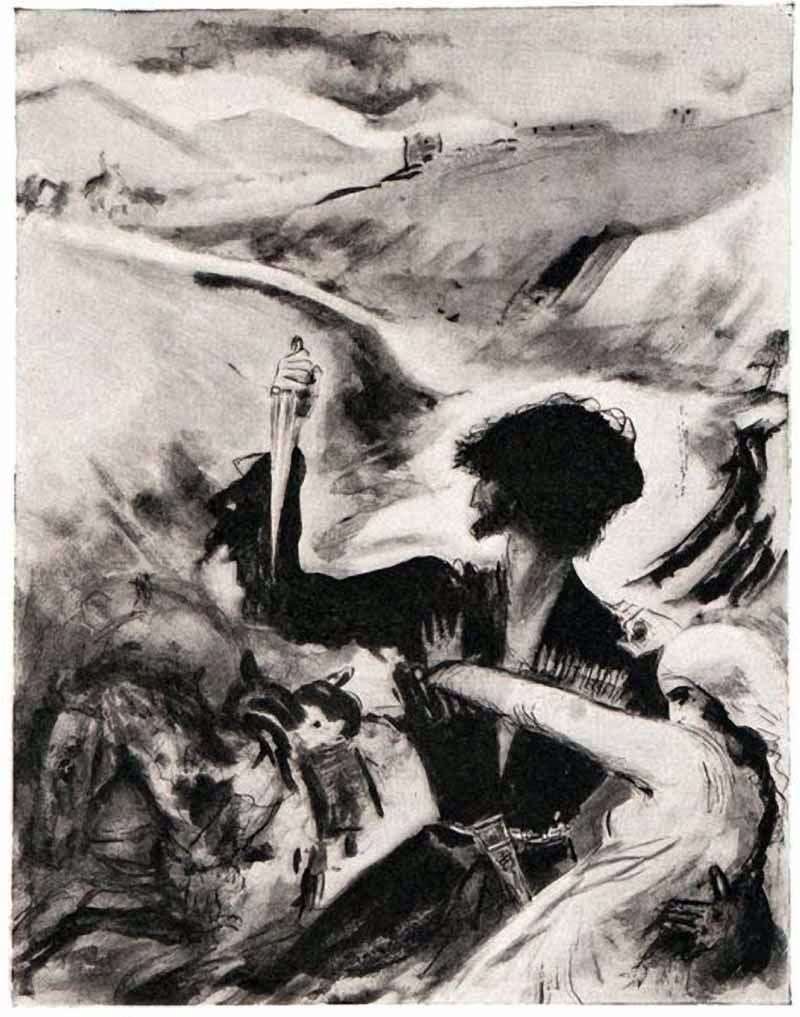 The illustration of Vladimir G. Bekhteev comments on one of the most dramatic moments of the story – the abduction of Bela Kazbich. The picture is consonant with the words: "He shouted something to us in his own way and carried a dagger over it."
In the foreground of the picture, desperately resisting Bel and the "small, dry, broad-shouldered" Kazbich in a Circassian shaggy hat and beshmet. In the background there is a wounded horse of Kazbich.
Although the artist did not show catch-up Kazbich Pechorin and Maxim Maksimych, their approach makes one feel the dynamic composition of the picture.