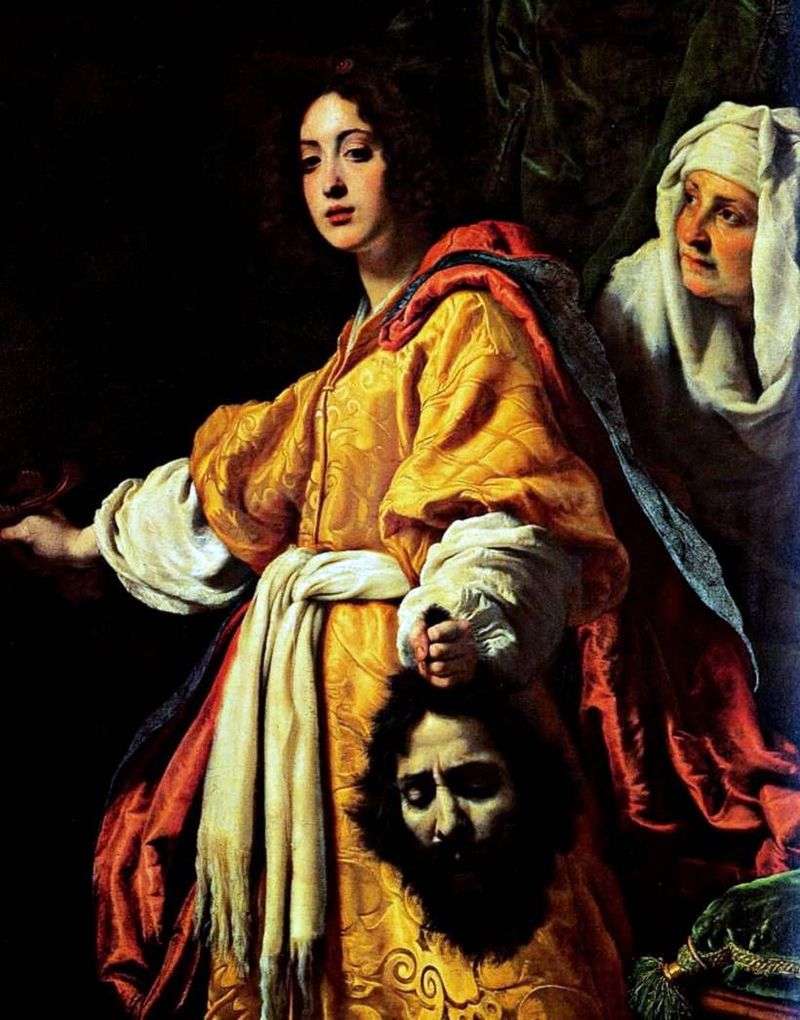 When Holofernes invaded Palestine, a young beautiful widow named Judith penetrated his camp, gave him a feeling of insensibility and then chopped off his head and brought this trophy to the great joy of his people.
This strong personality attracted many Renaissance artists. She forced a different look at the role of women, showing the ability to aggression and the will to win – qualities that at that time were considered to be unusual for women. Judith at Allori is unusually beautiful: her face is sensual and at the same time severely. She stands before us, clearly aware of herself as a heroine, who easily achieved her goal. But the purity and grace of women make the discrepancy of her appearance and deed even more disturbing and exciting.
The severed head of a cruel tyrant – the dark head of a savage – stands out against the background of the brocade attire of Judith and contrasts sharply with her graceful head. The sense of contrast is enhanced by the fact that the artist placed both heads on almost one vertical. The face of an elderly servant creates a contrast with the faces of Judith and the dead Holofernes. Her gaze full of reverential horror helps to understand the great significance of the heroic deed that Judith performed.
Under the magnificent clothes, the frail body of a very young woman is guessed, yet she decided on a terrible act. Her dress looks very expensive and luxurious. Allori, a consistent adherent of Mannerism, was pleased to depict the magnificence of expensive fabrics, but the picture more memorizes a simple headpiece framing the frightened face of the old woman, Judith's assistant.