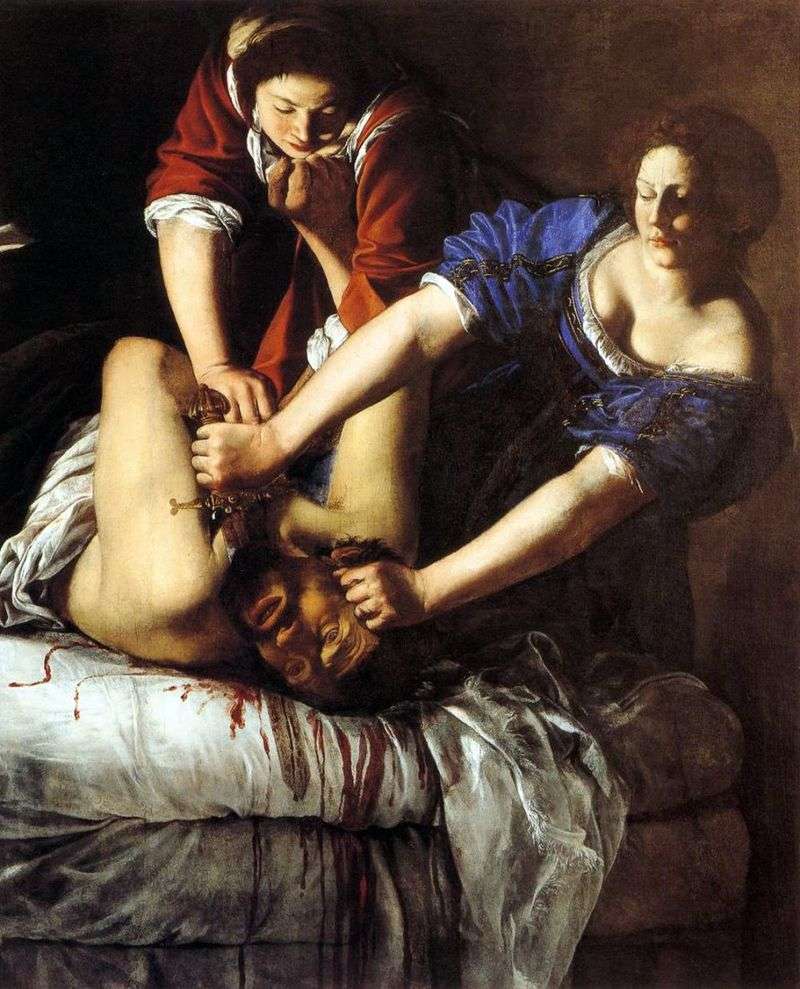 The most memorable heroines of Artemisia Gentileschi, of course, was the warrior Judith, who managed not only to deal with the conqueror of Holofernes, but also to preserve her virginity.
Compared with the "Judith beheads Holofernes" Artemisia Gentileschi from the gallery Pitti in "Judith" in Florence Caravaggio seems almost good-natured. Judith Caravaggio looks in every sense of detached: coolly cutting off the head of Holofernes, it is only slightly wrinkled forehead and walked away from his victim at a distance of outstretched hands.
The picture Artemisia Gentileschi not just more blood , it is cruel Judith as a serial killer. She muscled male hand with a force that dig into the victim's hair and powerfully hold the sword, mercilessly "chopping" composition of the picture vertically.
At Artemisia Gentileschi there are also two versions of the painting on the theme of "Judith with the maid" , where she refuses outright, almost on the verge of what is permitted, naturalism of the composition of the Pitti Gallery. Judith, already made his heroic act smartly turned left and seemed anxiously listening to the sound of steps somewhere outside the picture.