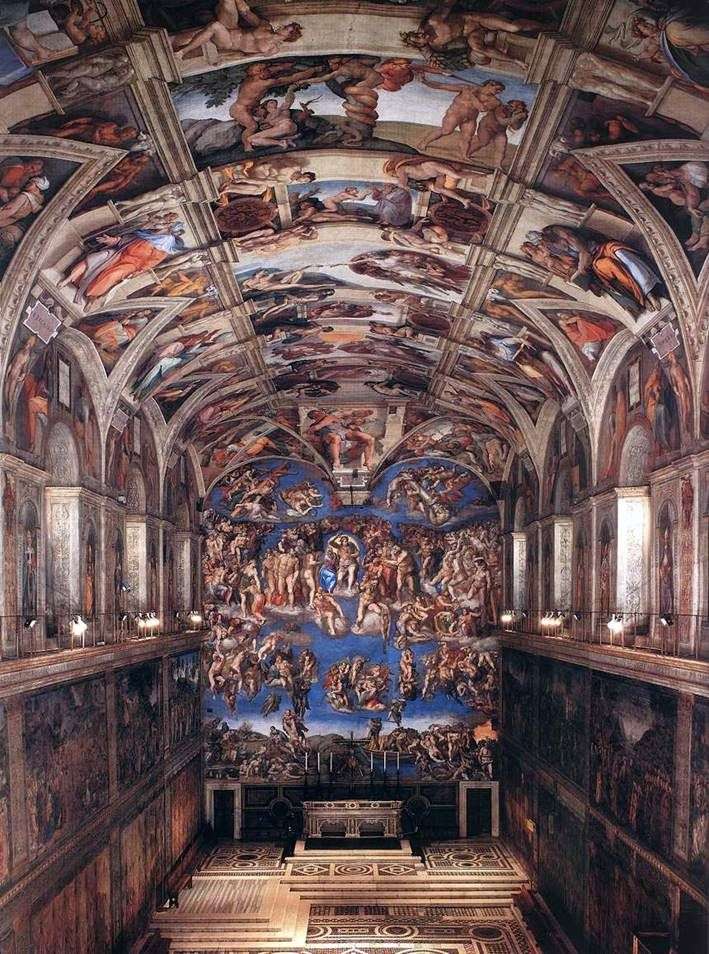 When Michelangelo received an order from the Pope Julius II for a fresco for the Sistine Chapel, its design was no different from the vaults of most of the churches of that time – it was simply strewn with shiny stars on a blue background.
Julius II proposed between the arches to write the figures of the twelve apostles, and cover the ceiling itself with a suitable ornament. But Michelangelo convinced Pope Julius II of the failure of his plan and received complete creative freedom.
The art of painting ceilings has been known since ancient times, but gradually turned out to be forgotten. Interest in him appeared only at the end of the fifteenth century. The first such painting was created in Mantua by Andrea Mantegna, as if opening the interior of the room. For this, he used the perspective "sotto in su", in which all the figures hover in space above the viewer.
One hundred years later, Annibale Karrachi worked in a similar palace in Farnese Palace. In the XVIII century, Giovanni Battista Tiepolo made a number of decorative ceiling and wall paintings, made in the technique of frescoes, and oil.