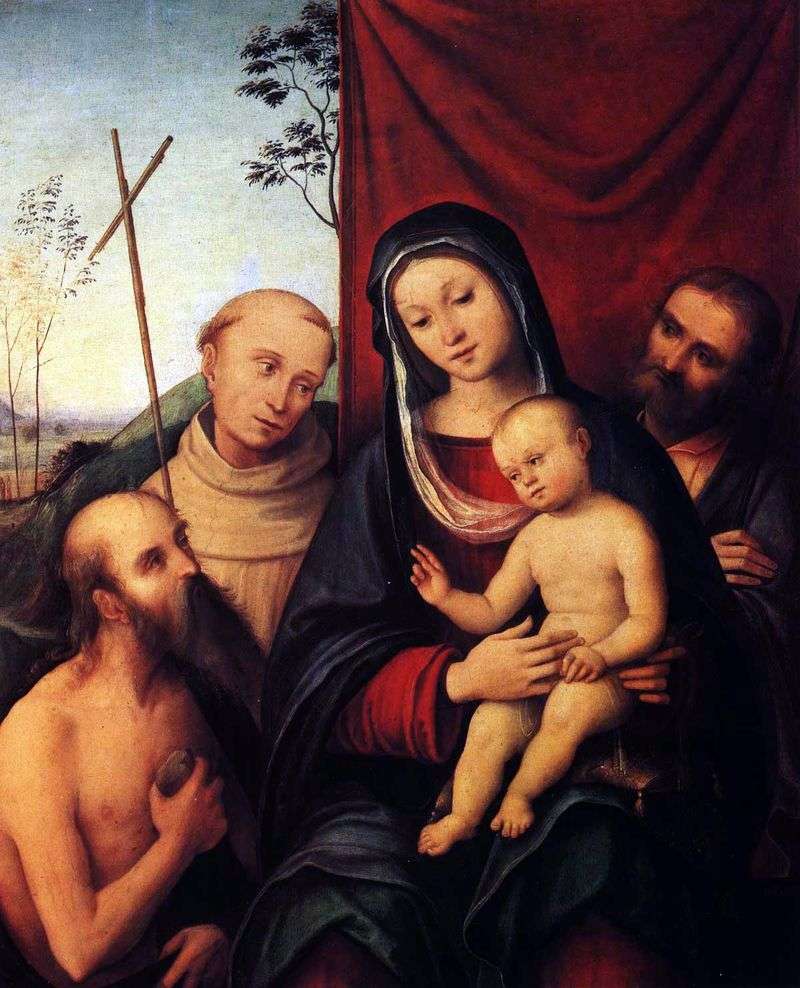 Acquired from an Amsterdam antique dealer in 1926. Until 1872 she was in the collection of the Duke Pierre Napoleon Bonaparte, and then in a private collection in Berlin. Exhibited in 1899 in Berlin at the exhibition "Medieval and Renaissance works of art in Berlin private collections."
The painting has a signature on the lower left: L. COSTA. F. This is a well-established and well-thought-out work, but it lacks real originality.
The images of Mary and the baby, as well as the landscape in the background, indicate the impact of Francesco Francia, and only the other three figures can be called independent inherent in Lorenzo Costa. This picture is approximately the same time as the artist's paintings created at the end of his stay in Bologna.
Depicting the curtain as a background, Costa followed the example of Northern Italian craftsmen. In the drawing of the head of St. Francis of Assisi, the artist achieved the highest skill. The landscape in the background is airy and the colors are extremely fresh.