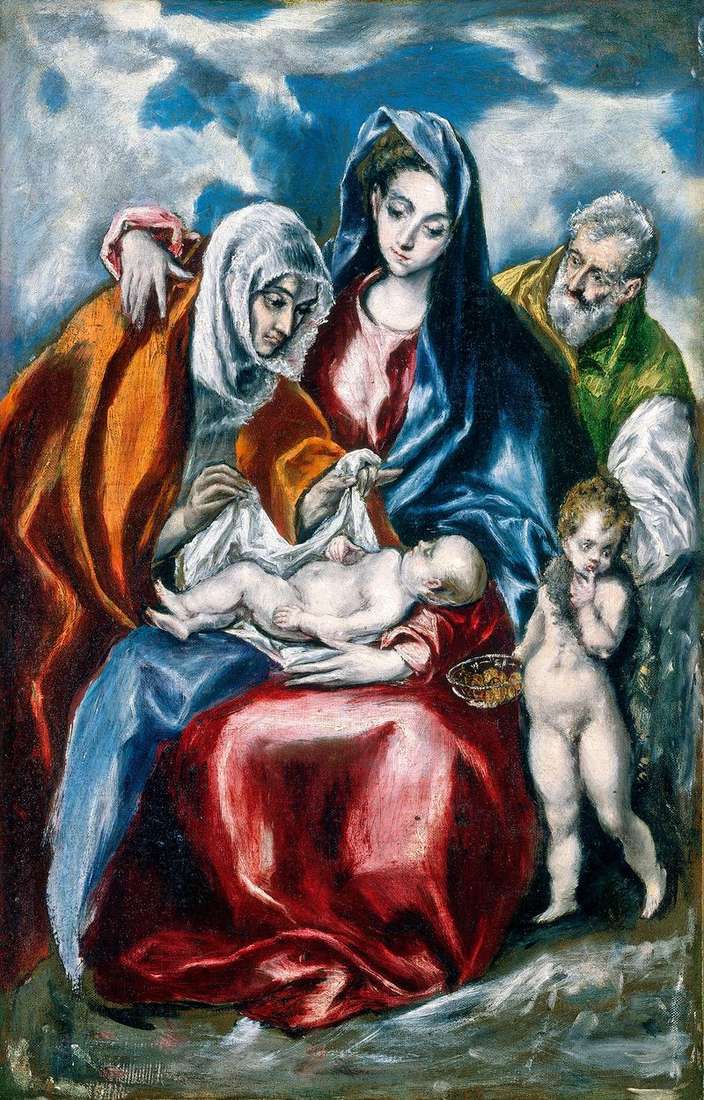 The Holy Family with St. Anna [1590-1595] The works of the lyric line include the variants of the Holy Family written in the 1590s. In the Holy Family with St. Anna in the Toledo hospital of San Juan de Afera dominates the captivating image of Mary.
Adults surround the infant Jesus with affection and care; around his naked calf, the thin brushes of their hands weave a delicate pattern. The canvas came in beautiful preservation, its sonorous coloration resembles the colors of glass stained glass. El Greco's deep interest in the intense life of the human spirit manifested itself in his numerous images of saints.
He owns the series of apostles, called in Spanish "apostolodos", scenes of religious repentance and ecstasy. He created a new type of image of philosophers, prophets, thinkers, devotees, God's electors, who are united by the search for an uncompromising moral truth.