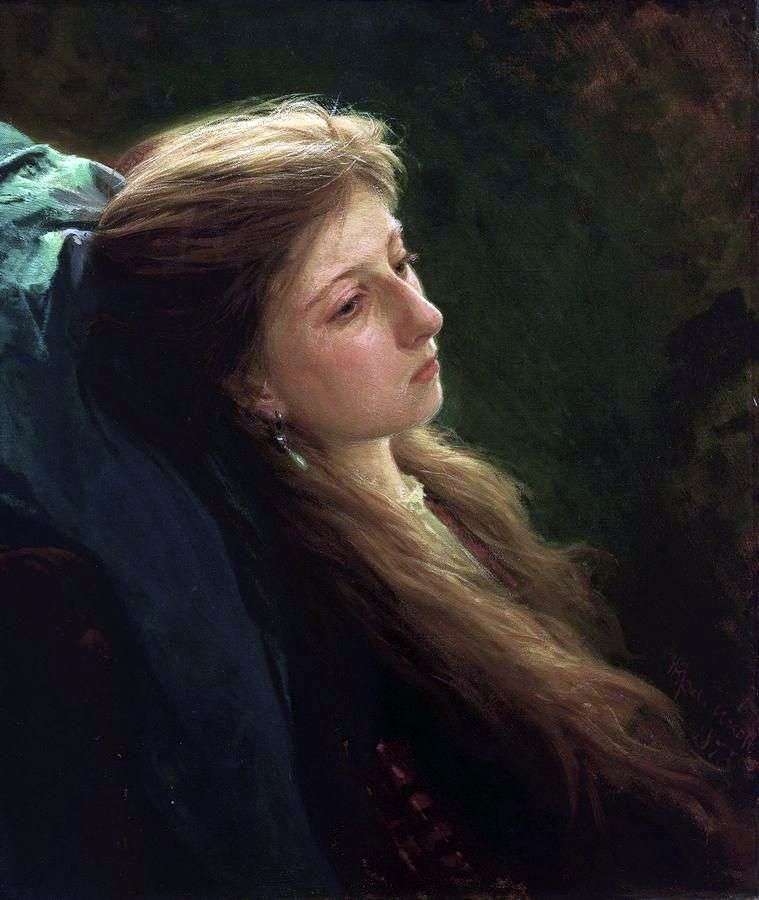 The rebellious "Wanderers" mainly rebelled against the limitation of the subject's freedom: the creators wanted to choose themes for their canvases, "voicing" new problems, offering a new aesthetics. "One of the characteristic plot trends of that time was the depiction of a man on the verge of death, his withering, depletion of vitality.
The most famous work Kramskoy on this topic – "The girl with a loose braid." Kramskoy like no one else impressed this storyline. Only in the period of illness, when the physical strength of a person is already depleted,
that spirituality awakens in him, which is not visible beyond the day's vanity, only then it is possible to consider the true essence of man, his beauty-that is how Kramskoy thought. In this case, the painter does not set himself the tasks of social orientation – his paintings are not denounced and do not raise problems. Rather, his work provides an opportunity to look deep into the soul of a person at a time when it is uncovered and disarmed.
The picture is very harmonious and natural. Diagonal composition allows you to thoroughly consider the person – sad, reflecting deep inner meditation. Lighted by light, which further emphasizes fatigue, the face, however, demonstrates the incomprehensible inner strength and steadfastness of the girl's character.
The artist was very fond of this work, and until his death did not dare to part with her, exposing the picture in his studio.