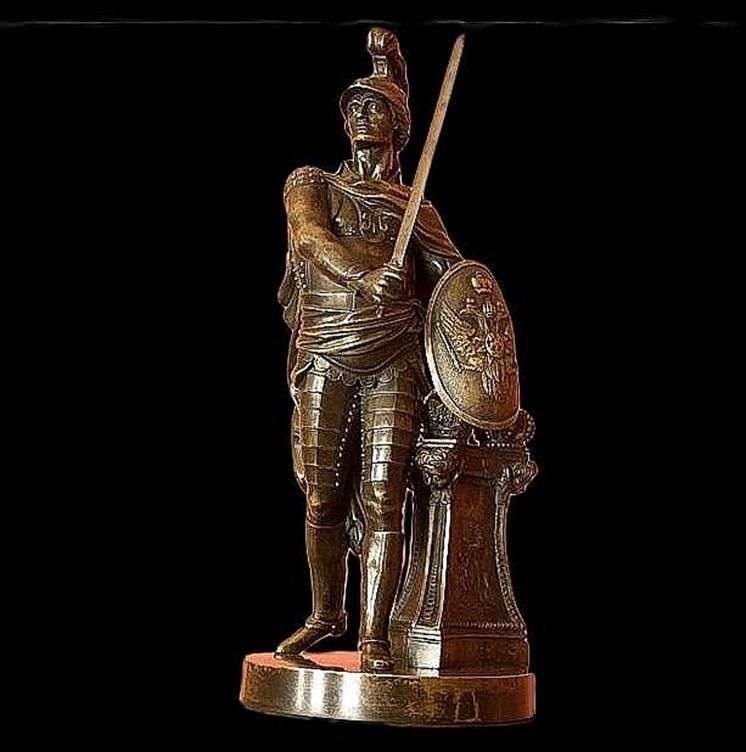 Reduced repetition of the monument established in St. Petersburg in 1801. The famous commander is depicted in armor, with shield and sword, at the altar with bas-reliefs "Faith", "Hope", "Love", papal tiara and two crowns; on the granite pedestal of the Victorian figure with trophies.
The monument is perceived as a generalized image of a warrior. Work on it began in 1799. By order of Paul I the monument was to be erected on the Tsarina meadow. The bronze cast monument was inaugurated on May 5, 1801, on the first anniversary of Suvorov's death. Alexander Vasilyevich Suvorov, commander, participant of the Seven-year, Russian-Turkish wars.
For the victory at Rymnik was awarded the title of Count with the honorary name "Rymniki". During the war with France he made a crossing over the Alps, for victories – the title of "Prince of Italica" and the rank of Generalissimo.