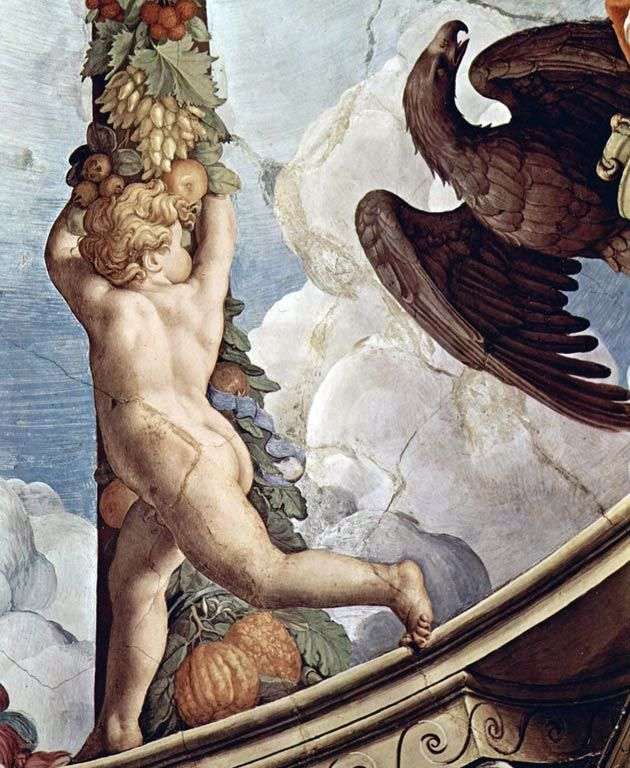 Angelo Bronzino "Garland with Angels". The fresco of the Eleonora of Toledo Chapel in the Palazzo Vecchio in Florence, an ornament on the ceiling, the size of 185 x 152 cm, detail. Garland with angels is the main ornament in the painting of the dome of the chapel, it divides the workspace into sectors, enclosing the story fragments in a common semantic composition.
With the grace of the Mannerist, the artist filled the collection of flowers and fruits with the abundance of flowers and fruits of the vault of the chapel, where white clouds are puffed up by the fluffy snowdrifts on the blue sky.
The image is not static, the whole composition is subject to circular continuous movement on the principle of the carousel, and the image of the eagle on the light blue background of the sky is not only an effective color accent, but also brings an anxious mood, a barely perceptible sense of danger.