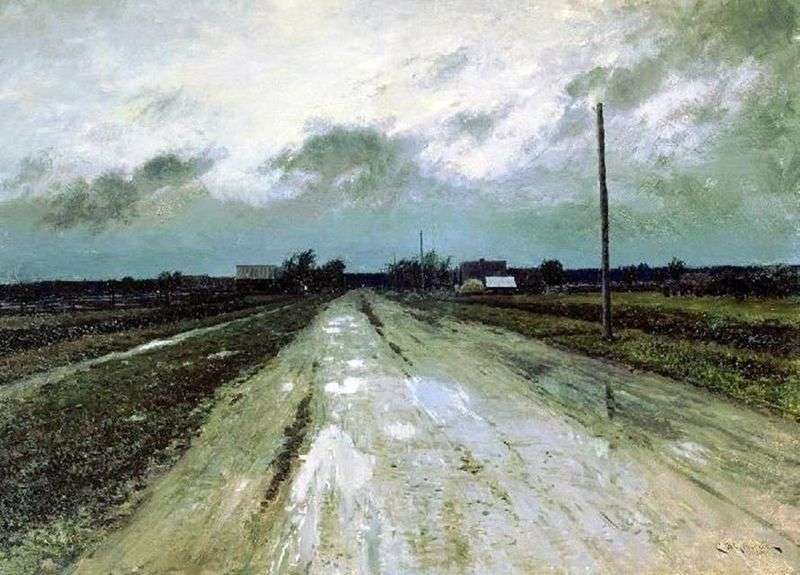 Very interesting protruding vertical. If it is closed, it becomes better to see the movement from the first plan to the interior. If you keep this impression and open the pillar, it seems more voluminous.
Now if you close it again, the edges of the picture open surprisingly, and the horizon line tends to move apart in both directions. Without a pillar, the picture seems to be convex to the viewer, the post squeezes it, bringing the edges closer to us. But the most interesting thing here is a piece of sky above the clouds. If you close the first plan – the bottom of the picture, somewhere up to the post
– the overall upper perspective becomes visible.
There is something typical for Ruisdael and small Dutch. Summarizing, you can see that in the picture are transferred 2 points of time associated with the mobility of the point of view. In other words, we see a landscape seen twice. The first moment of time is connected by a shift in the inward view and an expanding horizontal. The second is related to the close first plan and the experience of a retiring look. A post that emerges from behind the right edge and passes this deletion.