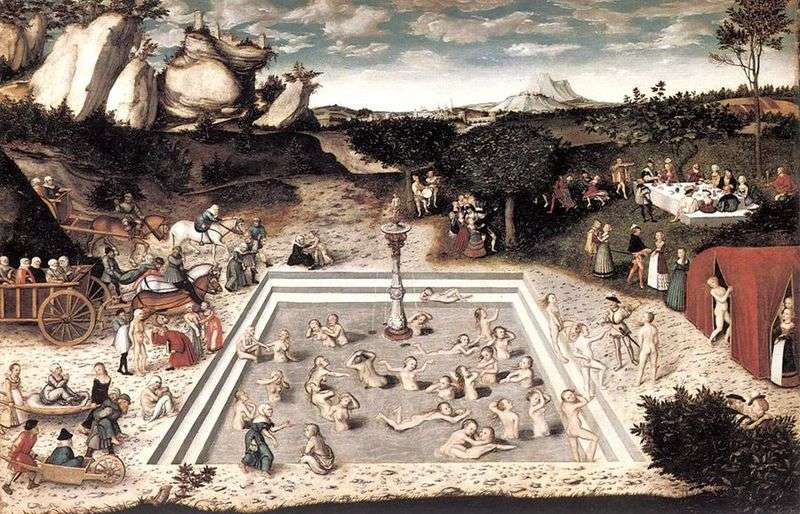 The source of eternal youth is a legendary spring, restoring the youth of everyone who drinks it. The legend of the fountain is thousands of years old, Herodotus still has references. In different historical periods, all peoples had their own legends about the return of youth, living water, the elixir of youth, etc.
Lucas Cranach was also fascinated by this topic and wrote a remarkable picture "Fountain of Youth". Then the master was already 74 years old and he, of course, was interested in this topic.
In the center of the composition is a pool with a fountain, naked young maidens splash in it. On the picture on the left side brought on carts, carried on a stretcher of elderly infirm people. People enter the source and are transformed, and now on the right bank we see young and beautiful women, gallant cavaliers, feast tables and dancing couples.