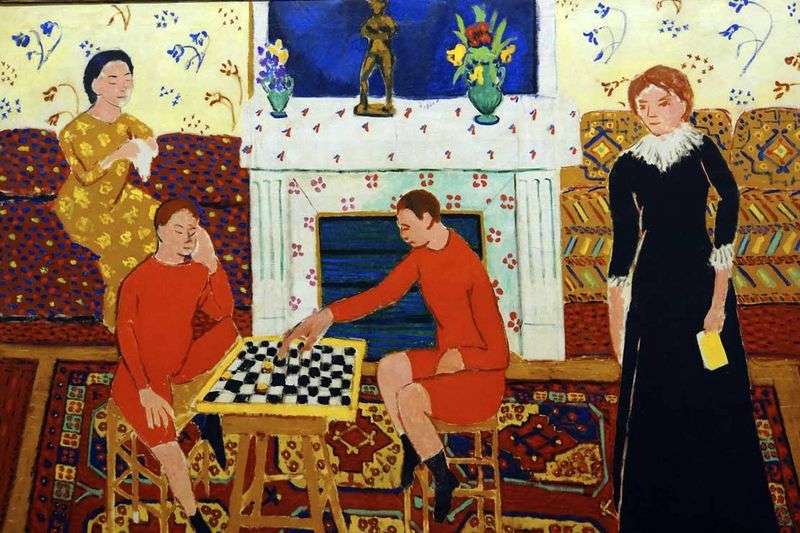 Here, the artist depicted his family in a relaxed home environment – on the sofa behind his favorite needlework embroidery sitting wife Amelie. With a book in her hand, Margète's daughter stands, as if in thought from what she read, stopping halfway through. In the center of the room, behind the chessboard, are the sons Pierre and Jean.
The artist does not at all strive to convey in his picture the similarity with nature, to reveal the nature of nature. the main idea in the other is the scene of a game of chess, the concentration of Amelie, engaged in needlework, reflecting Marget. True to his
principle that art should bring joy, he creates an elegant atmosphere on a canvas, pleasing the viewer's eye – Wallpaper in flowers, sofas with colorful upholstery, white fireplace, colorful oriental carpet. The alternation of white and black squares on a chessboard immediately draws attention to the center of the picture, the attention of the audience is also drawn there.