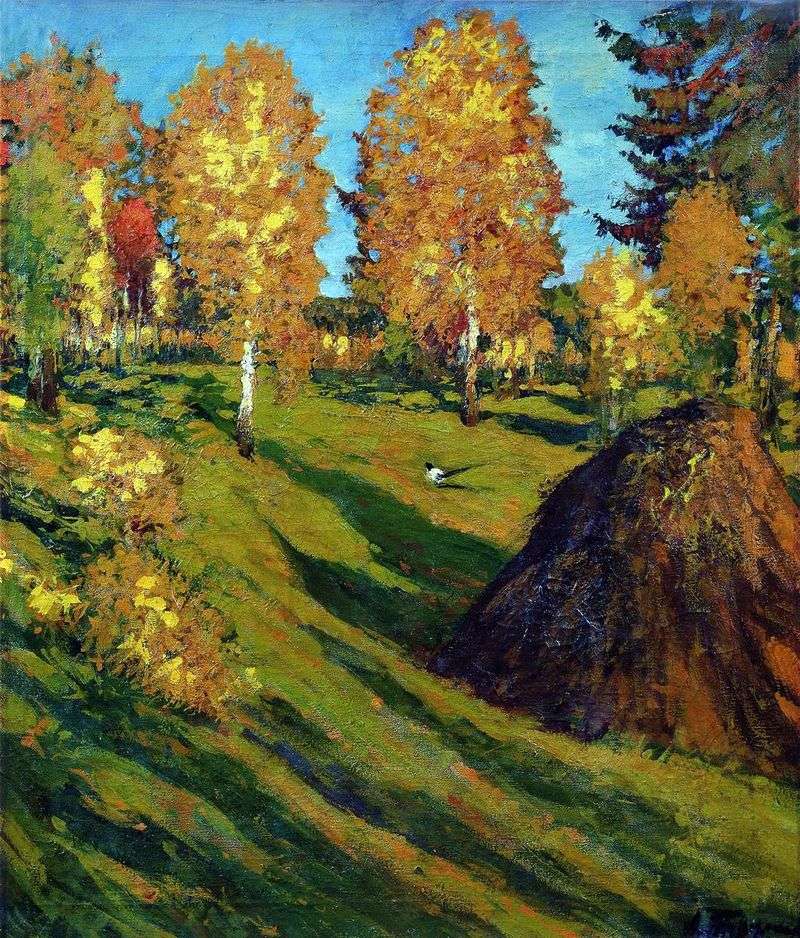 Fortunately for the domestic art, the beginning of the twentieth century was not only in search of avant-garde artistic ways and solutions. A leading role in the renewal of realistic visual art was played by the Union of Russian Artists, representatives of the Moscow wing of which fruitfully worked in landscape painting. It was here that a group of talented young artists emerged.
Leonard Viktorovich Turzhansky did not get lost among them. Having graduated from the Moscow School of Painting, Sculpture and Architecture, Turzhansky, with his first works, made me speak of myself as a representative of a new wave of the Russian landscape. His unpretentious pieces of Russian nature, often unflattering northern and Ural lands, cause, if not sadness, then not a concern expressed in yellow-white, yellow-green, blue tonalities. This peculiarity of painting LV Turzhansky preserved until the end of life.
In the 1930s and 1940s, the artist's work does not find any response in official and, therefore, public circles. However, time has shown that the skill of this artist is experiencing and not one power, and bad times.