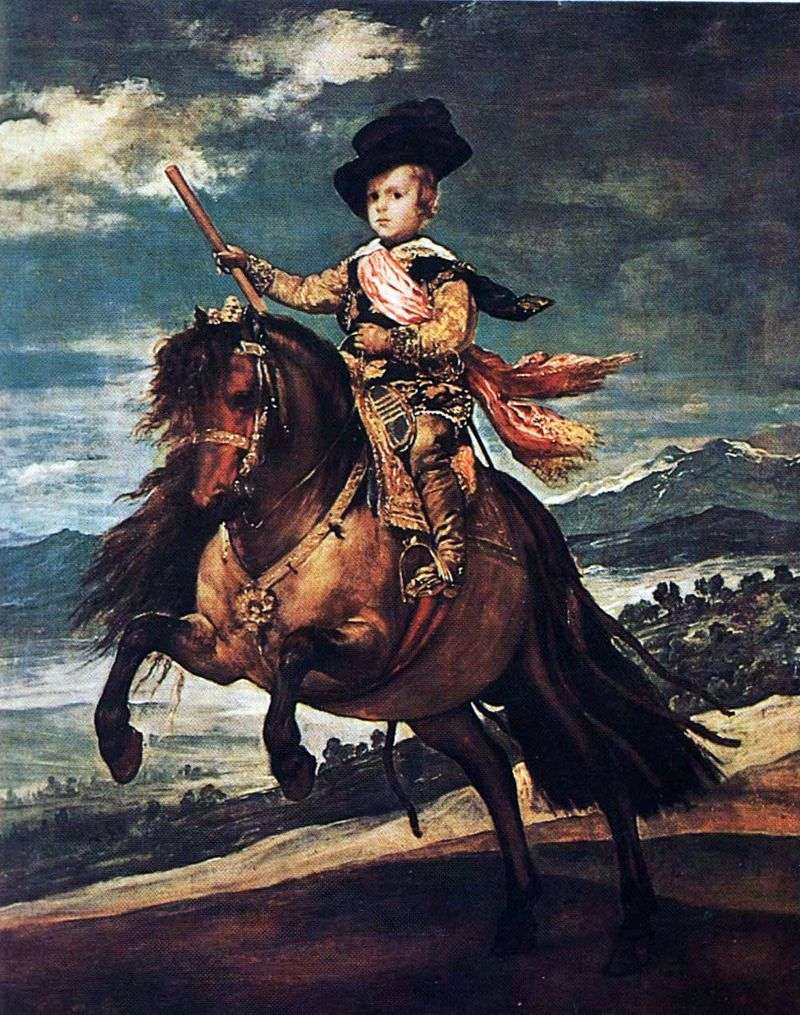 Velazquez raised to an extraordinary height the culture of painting. His work is sometimes a miracle: with light touches of the brush, elusive gradations of shades of color, he builds an illusory and at the same time a real pictorial world. Light with his flesh seemed to enter the very essence of his painting, removed rigid contours, dissolved them in the air.
In the middle of the 1630s Velázquez wrote a series of portraits in full growth against the backdrop of the landscape. This series also includes the "Equestrian portrait of Infanta Baltazar Carlos", created according to the formula of the ceremonial baroque portrait. However, the artist avoids all external effektiveness and pretentiousness in it.
The small infantile is depicted at the age of six, but he, like a prince, is held with dignity. The iridescent colors of his clothes, golden, pink, white and black, the brown tone of the horse contrasts with the finest bluish-silvery background of the Castilian plain, enveloped in cold air.