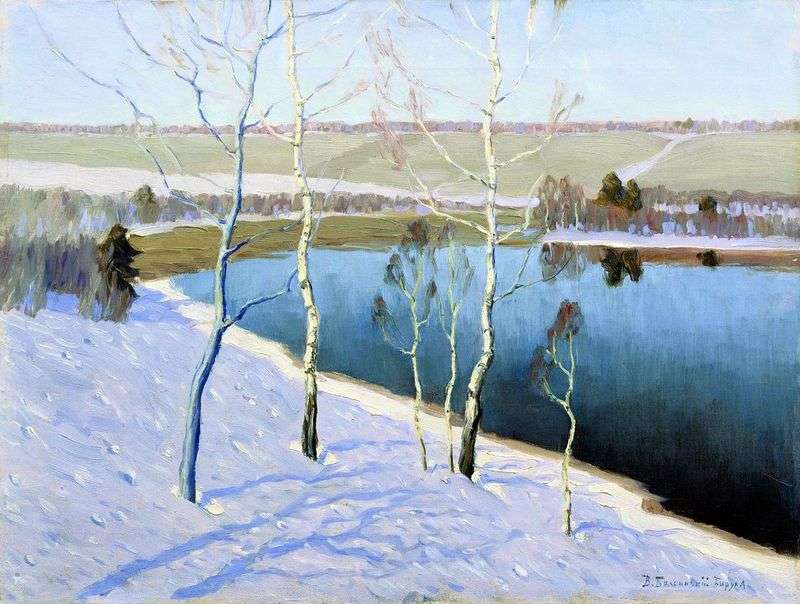 To better understand the features of the works of Byalynitsky-Birulya, it is necessary to get acquainted with some of his statements about the art of landscape. "The days are irretrievable and in most cases are not repeated," the artist writes. "Take, for example, work on the sketch.
Yesterday I went, I admired the place and decided to write an etude here; today came to the same place, and the "place" disappeared: yesterday there were pearl clouds, on the background of which naked birches were drawn, and today the skies are smooth, and you yourself are some other, not yesterday. We, the artists, should cherish every hour spent in nature, on a sketch. Even if the sketch remained unfinished, the work on it was not in vain for the artist: he gleaned something, tried to find something.
The first impression of the place you are going to write is extremely important. This impression must be preserved, retained during the whole work on the sketch. "These words are highly characteristic of Byalynitsky-Birulya, an artist with an amazingly careful attitude to his work.
The ability to convey the subtle state of nature was acquired by him as a result of tireless study of nature and perfection of skill. Hence the freshness of his paintings and the sincere feeling that they evoke.