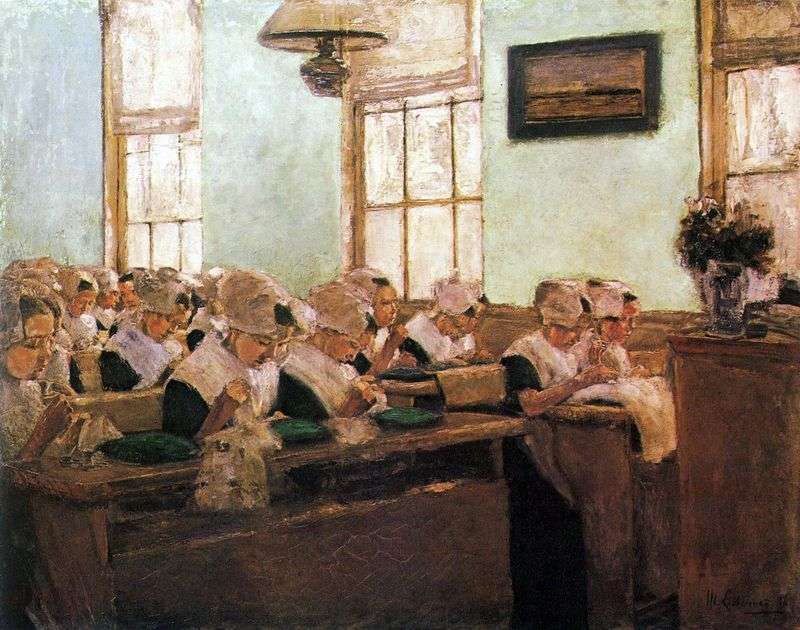 Max Lieberman had a good art education: in 1866-1868 he took painting lessons from Karl Steffek in Berlin, and the next four years he studied at the Weimar Art School. Having mastered the basic knowledge, the young man went on a study trip to Holland and tried to develop his own style of writing.
Lieberman preferred to depict realistic scenes from the life of ordinary people. In the painting "The Dutch School of Sewing", he captured the diligent students focused on hand-sewing.
For drawing the hands, Lieberman used rather coarse broad strokes, but he did it so skillfully that one could trace the movement of each finger of young seamstresses.