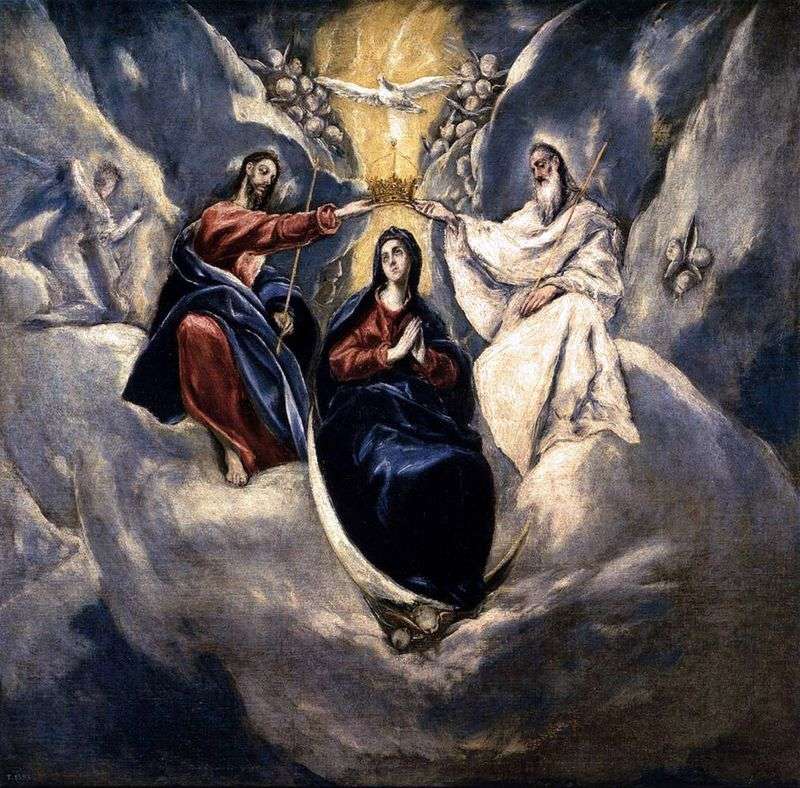 In the center, on the clouds, surrounded by angels, is the Virgin Mary. She is in dark, contrasting with the background clothes of deep blue-green and cold red flowers. To the right of her sits her resurrected Son, who differs from God the Father also in the earthly red-green color of the garments. God the Son and God the Father
hold the royal crown over the Virgin, over which the dove, the Holy Spirit, the symbol of holiness, flies in a shining space.
The characters are written with great inspiration, everything in the picture is subject to the transfer of exalted religiosity. The artist, as usual, worked swift, broad strokes and did not write out the small details. This, perhaps, gave a shade of incompleteness, but created the impression of mysticism, intensified the impact on the viewer.