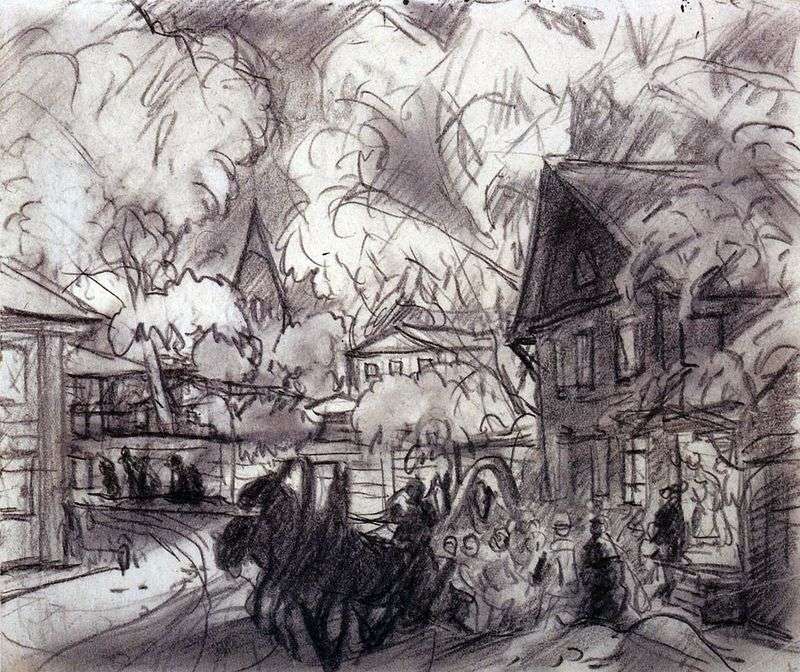 In the years of the formation of Kustodiev as an artist in an artistic environment, an intensification of interest in graphics was observed. Before her eyes she was made into an independent art form.
The interest in the fleeting realities of life demanded an immediate reaction – in the form of a fast line, an outline of a figure, a rapid drawing. With pleasure, Kustodiev I. Repin, a teacher, and his comrades, were engaged in drawing.
Kustodiyev did not stand aloof from this process, declaring himself to be an outstanding draftsman. In the years of the first revolution, he actively collaborated in satirical journals, responded with a drawing to the burning events of our time.
The artist created a mass of graphically sharp portraits; in his legacy – studies of nudity, a lot of sketches and sketches, which allow to study in detail the mechanisms of his work. As an example, we cite his "Cityscape with a troika".