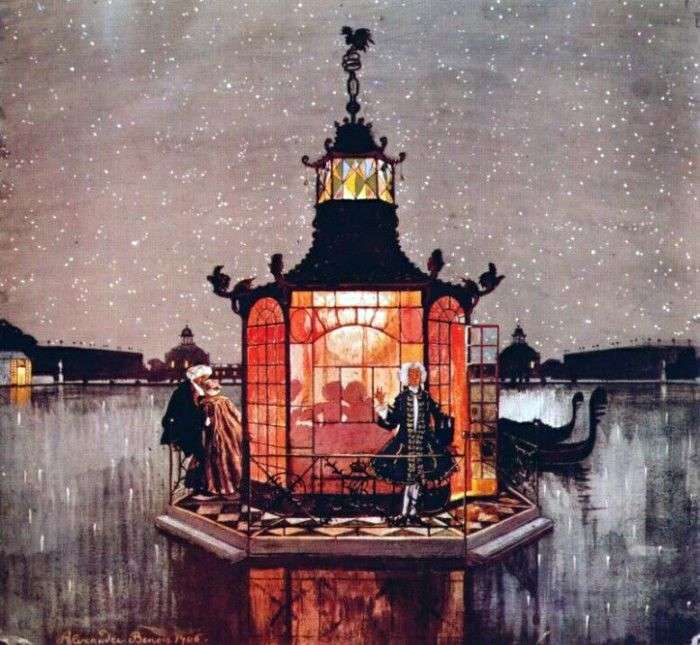 In the center of the picture is a Chinese pavilion, located directly on the water. He was called "Revnivets", apparently because of the frequent seclusion of couples in love with him, who tried to hide from the jealous eyes of their spouses.
The pavilion is built in the shape of a Chinese lantern. It is brightly lit and against the background of light the silhouettes of kissing lovers are clearly visible, and outside their husbands suffer and indignantly indignant. Right before us, the husband froze, listening to what is happening inside, and to the left is likely the wife and her father, who did not dare to let her daughter go chasing after a walking son-in-law.
The woman fell desperately to her father's chest. Perhaps they are from the East, this is what the turban on his father's head is saying. Behind the pavilion there are two boats, on which the heroes of this banal plot sailed here. Night. Silence. The first snow falls, as people say, "the white flies flew" – late autumn.
The artist truly wrote autumn frescoes in shades of brown, purple flowers. A bright festive spot against the background of the autumn landscape stands out a pavilion-flashlight – as a symbol of the triumph of eternal love.