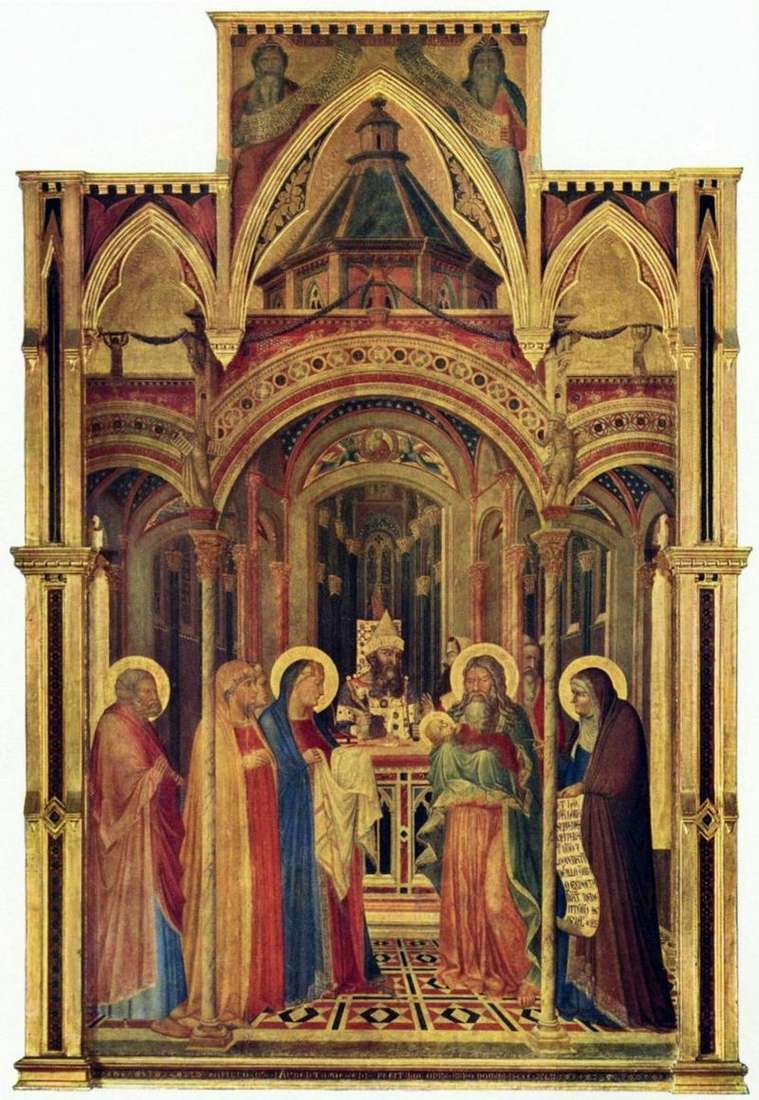 The master of Siena, Ambrogio Lorenzetti, created this altar, from which only the central part reached us, for the Cathedral of Siena. The gothic interior of the church – the action at Lorenzetti takes place in the cathedral, for which the altar was intended – is combined with "antique" sculptures on the facade, for example, with winged geniuses supporting the garland.
The solemnity of the scene is emphasized by the bright, sonorous colors of the clothes and elements of architecture, and with this high mood in detail wonderfully written out details – the robe of the high priest,
the sacrificial pigeons in his hand, the capitals of the columns, the mosaic decorating the church.
The elder Simeon holds the Christ Child in her arms and prophesies of Him with trepidation, but Mary, hearing his words, is sad and self-absorbed. All other characters who listen to the old man are also endowed with their emotions. This desire to express the feelings of the people depicted, to write their figures in a rather voluminous manner was an undoubted sign of the approaching Renaissance.