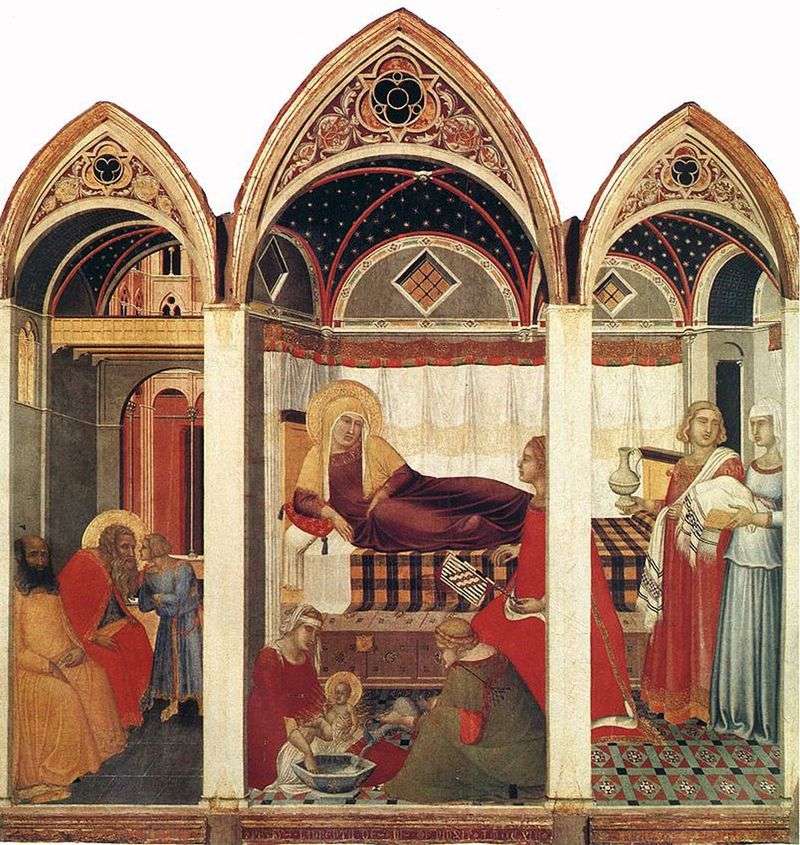 Pietro Lorenzetti is the elder brother of the great master of the 14th century Siena School Ambrogio Lorenzetti. Pietro was a contemporary of Simone Martini and, like him, was creatively formed under the influence of "Byzantinism" by Duccio di Buoninsegna, from whom he studied painting.
The earliest of the works, the authorship of which is precisely established, refers to 1320. This is a polyptych in the altar of the church of Pieve di Santa Maria in Arezzo. At this time, Pietro Lorenzetti, like Simone Martini, tried to reorient the direction of "Byzantinism" perceived by Duccio di Buoninsegna, but Lorenzetti used other artistic means of plastic and emotional expression.
Influenced by the creative work of J. Pisano and Giotto Lorenzetti turned to the epic interpretation of images, he used the effects of color spots, an architectural background that was built according to the laws of a linear perspective. His works acquired a dramatic character, but Lorenzetti moved away from the "Djotte balance", intensifying the notes of tragedy in the images he created, and again turned to "Byzantism".
The Birth of Mary is a triptych, performed by a master in the heyday of his creative personality, which, however, was interrupted by sudden death during a plague epidemic. Other famous works: frescoes in the Lower Church of San Francesco in Assisi. 1325-1329 and after 1340.