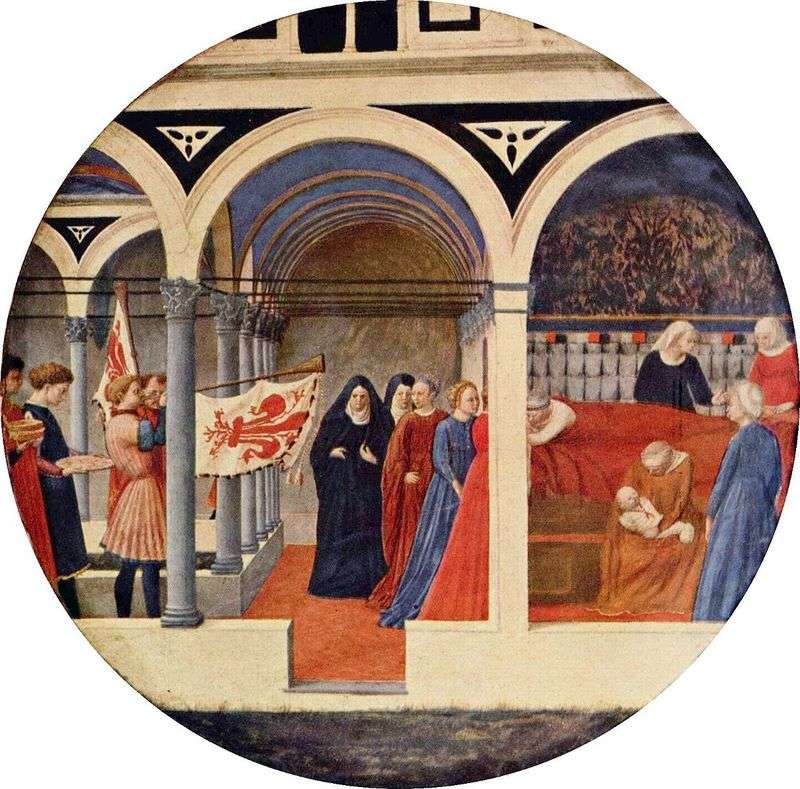 Apart from the documented panel of the Pisa polyptych, only a few paintings reached us, which are more or less likely attributed to the Masaccio brush. Among these works are two profile portraits of a young man.
One of them is in the National Gallery in Washington, and the second, "Portrait of a young man in a red turban," approx. 1425-26, stored at the Isabella Stewart Gardner Museum in Boston. In 1898, this work attracted the attention of a famous art dealer in Florence at that time, who offered Mrs. Gardner to buy this painting.
Another work attributed by Masachcho to some researchers is the Berlin Tondo. "Tondo" in the old days called pictures of a round or oval format, and in this case we are talking about a wooden dish with a diameter of 56 cm with the scene of the Nativity of Christ depicted on the front side of the dish.
On the back is an angel playing with a small dog. Such dishes were often offered as gifts to newly burdened women.