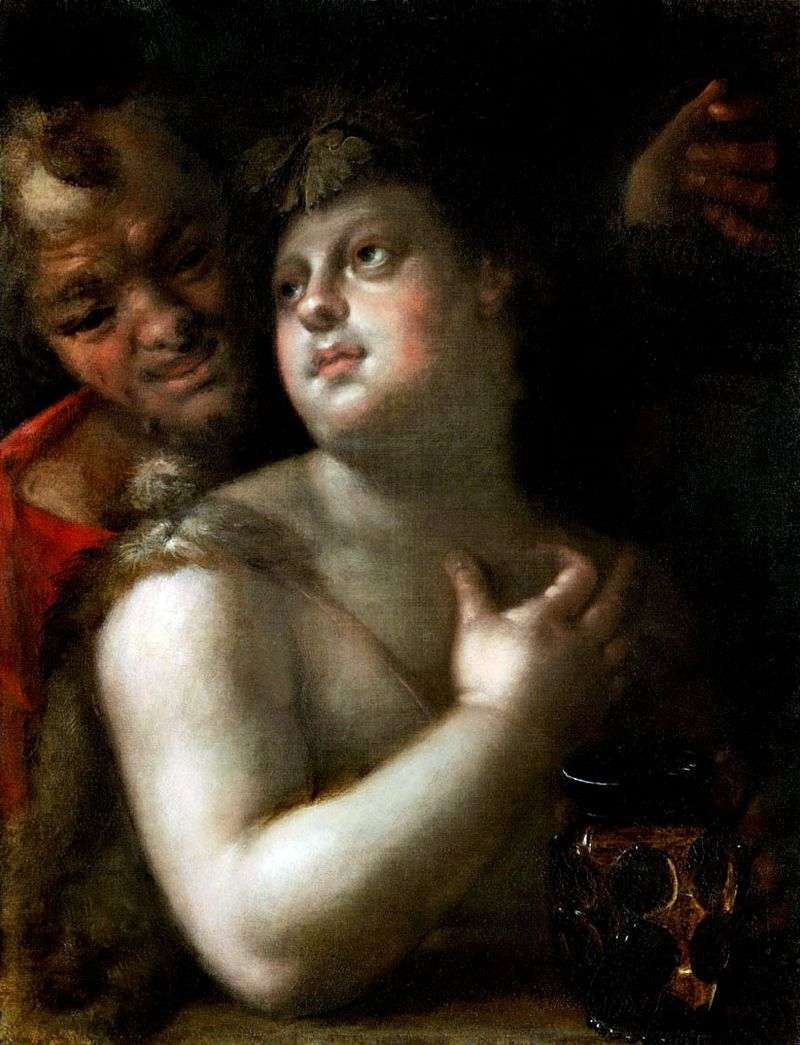 A painting by the German artist Hans von Aachen "Bacchus and Silenus". The size of the picture is 55 x 44 cm, oil, copper. In his work, the painter Hans von Aachen turned to mythological subjects more often than to religious ones. One of such works of the mythological genre is the painting "Bacchus and Silenus".
By origin, the silenas identified by Greek mythology with the satyrs are associated with the Lydian and Phrygian tales of Bacchus and were originally deities of rivers, springs and places abundant in water and rich in vegetation, as opposed to satyrs – the demons of mountains and forests. The close relation of the silenus to the water element is expressed, by the way, in the horse attributes of their appearance, since the horse is an ordinary symbol in the group of aquatic deities of Greek mythology.
In the Greek tales of the silenes, these two sides of the demonic character of the silenes were reflected, although due to mixing and merging with the satyrs, the silens were credited with more ridiculous and animal traits than was in their nature. In the suite of Bacchus, Silenus appears as his drunken companion; as such, it is depicted with a bald head, a thick belly, hair on the body, an expression of intoxication on the face; he rides a donkey, supported by satyrs. Silenus was also depicted mixing wine, or lying on a fur, or sitting with a flute or a syringa. Often it is surrounded by other silenas who sing, or dance, or play on cithara.