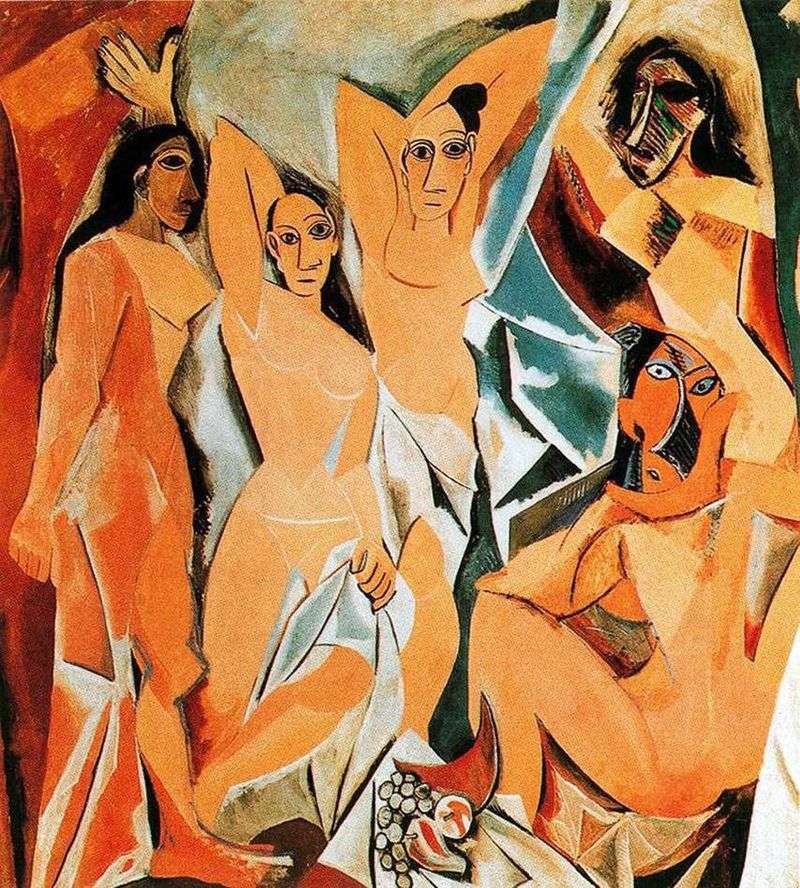 The picture "Avignon girls" or in the original version of "The Philosophical Brothel" really shocked the public. Even the friends of the master did not accept the audacious work.
In 1906, Picasso became interested in African culture, the discovery and study of which marked the beginning of the century. The masters were greatly influenced by sculpture and coarse Negro masks with magical powers. This rich cultural layer was an effective impetus for Picasso, dramatically updating his methods and style.
"Avignon girls" combine the direct influence of African art and the work of the Impressionists, in particular, Cezanne.
The plot is inspired by a visit to one of the brothels of Barcelona. As Pablo Picasso himself asserted, he did not work on one picture so scrupulously, having spent a whole year on it.
Art critics consider this canvas of the starting exact cubism, because here the figures of the girls are presented not in a realistic sense, but in the form of geometric figures and volumes – acute angles, precise simple lines, constructiveness.
A group of girls on the background of a curtain creates a completely new reality. Subsequently, such an avant-garde representation of a person will become the firm "trick" of the master, thanks to which even a person who is far from visual arts will not be able to recognize his individual style.
A small, somewhat sketchy still life at the bottom of the canvas is not immediately striking – this is an image of fruit, emphasizing the relaxed and frank setting of the Carrer d'Avigno brothel.
Also, this work can be viewed as a conglomerate of all periods of the artist – right-wing girls are painted in African masks, marking the birth of cubism, while the rest are painted in the entourage of blue or pink tones, reminding the viewer of the past "blue" and "pink" periods.
Interestingly, according to the X-ray images, the original version of the painting was completely different – besides the girls, sailors and a medical student with a skull in their hands were present on the canvas. However, for some reason, Picasso refused the original idea, and portrayed only five naked girls.
The picture was a kind of psychological challenge to society, and without looking at the indignation of it, Picasso was very fond of this work, raising it to the category of textbook. The master decided to sell it only in 1924.