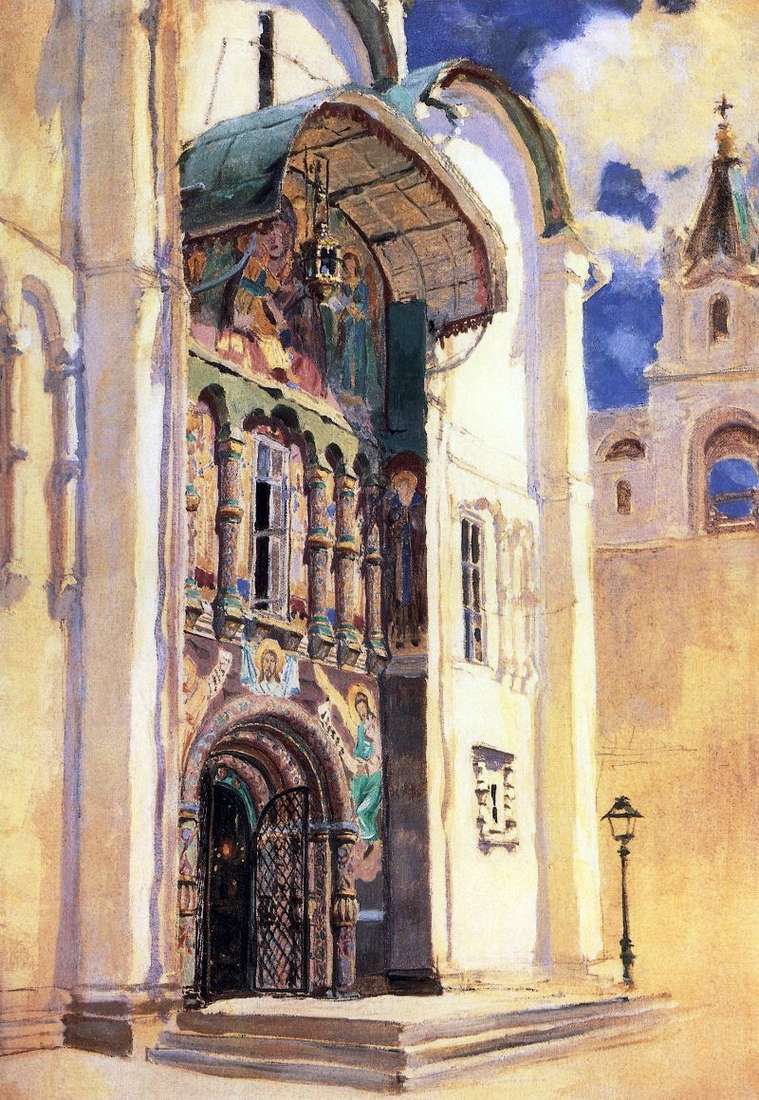 I. Repin called Polenov a born architect, recalling how he, as a friend of the Academy, was companionly writing to some students of the architectural department of the program, for which they received medals.
Particularly brightly these inclinations of the artist manifested themselves during the creation of "Kremlin" sketches for the unfulfilled picture "The tonsure of an unfit princess" – such as "Assumption Cathedral. South Gate" and "Terem Palace. Outdoor View", 1877. Probably, Polenov's friendship with S. Mamontov and his supporters, who dreamed
about the revival of ancient Russian architecture, was not in vain.
Later, in Abramtsevo, Polenov had the opportunity to realize his stylistic talents already in architectural practice, when hand in hand with V. Vasnetsov was engaged in the construction and decoration of the Church of the Savior. Own estate "Borok" was also built on the projects of the artist. Surprisingly, in the project of the Big House, he anticipated some ideas of functional architecture, approaching constructivism.