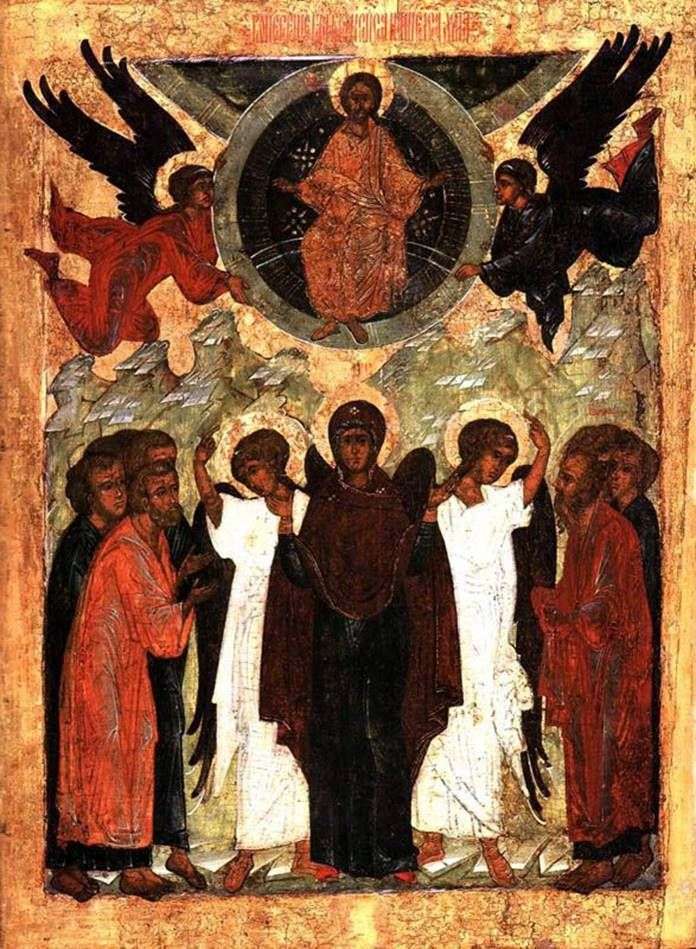 Icon of the festive row of the iconostasis. A rare detail of iconography is the open sky, which accepts the mandorla with the ascending Christ.
Christ blesses with two fingers, with both hands. In the groups of the apostles, only two figures on each side are depicted in full. They are headed by Peter and Paul.
The style of the monument allows to date it in the third quarter of the 16th century. His coloristic decision indicates that he was created in any of the central Russian art centers. It has an artistic and cultural-historical significance, is of undoubted museum value.