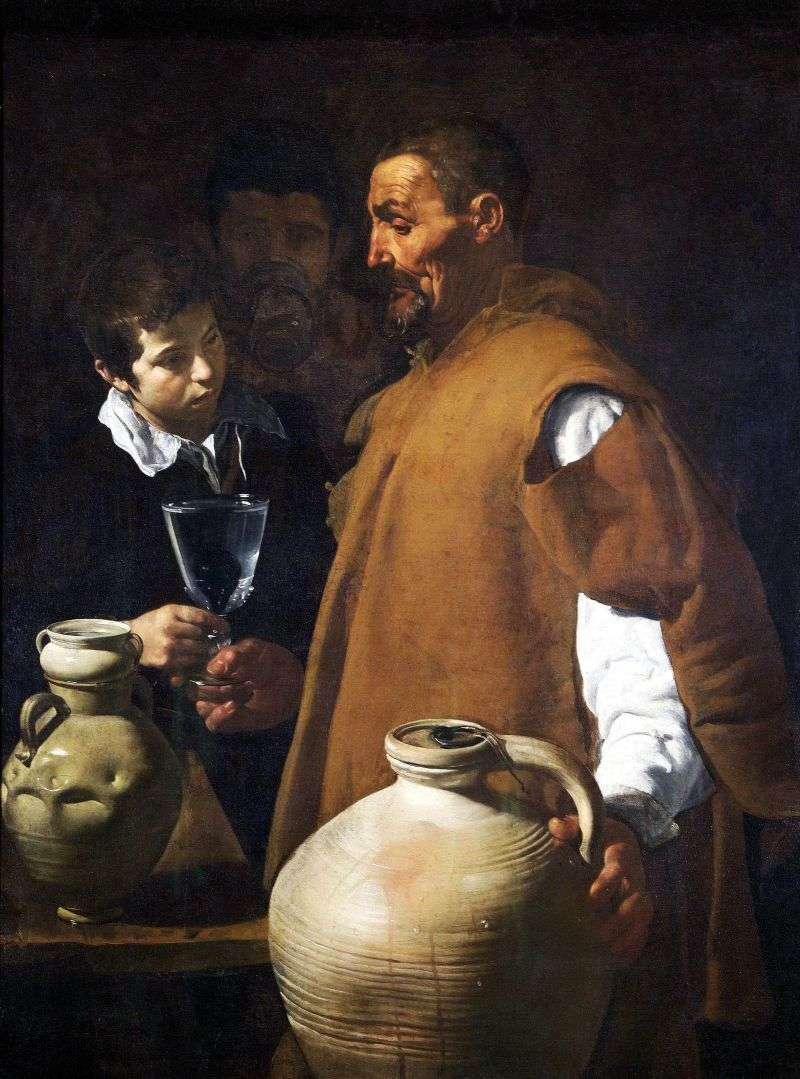 The painting by the Sevillian painter Diego Velasquez "The Water-carrier". The size of the picture is 107 x 81 cm, canvas, oil.
The picture of the artist Velasquez from the cycle of bodegasones also has another name: "The seller of water from Seville." The water-parrots – this is how the heretic of the gnostic-ascetic sect of the Encratites, or apotactics founded by Tatian, was nicknamed.
They got the surname because they did not eat anything to back up the body, neither meat, nor wine, and even in the Eucharist they used water instead of wine. This custom was followed not only by the Encratites alone, but by many other similar Gnostics and ascetics; so the name of water users has become more widely used.





(
1
votes, average:
5.00
out of 5)