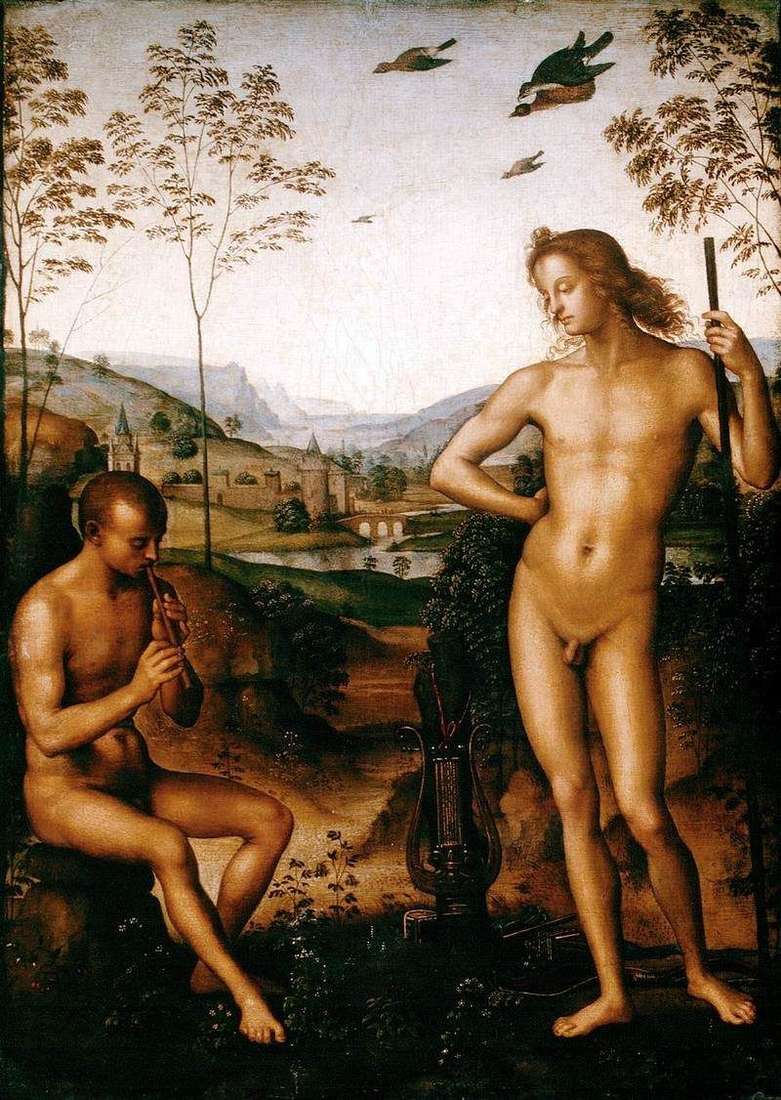 Creativity Pietro Perugino ends the era of the Early Renaissance. The result of his artistic quest became clear, poetically-contemplative compositions with a lyrical landscape background, graceful figures.
The art of the master had a great influence on the development of painting of the High Renaissance and the work of the "great Italian" Raphael, who was his younger contemporary, worked with him in his youth and studied with him. Perugino's artistic development was greatly influenced by his acquaintance with the work of the largest Umbrian master Piero della Francesca and the years spent in Florence, where he attended the Verrocchio workshop at the same time as Leonardo da Vinci.
In the 1480s, in the art of Perugino, the principles of the artistic method, which essentially evolved into the principles of High Renaissance, were clearly realized. This is evidenced by the first major work – a fresco in the Sistine Chapel "Handing Over the Keys".
Finally, the style of Perugino was formed in the 1480-1490s, when numerous easel compositions and altar images were created. Among them is one of the most famous works – "Apollo and Marsy". Other well-known works: "Madonna and Child, surrounded by angels, St. Rose and St. Catherine". OK. 1483-1485. Louvre, Paris; "Madonna with the saints." 1493. Uffizi Gallery, Florence.