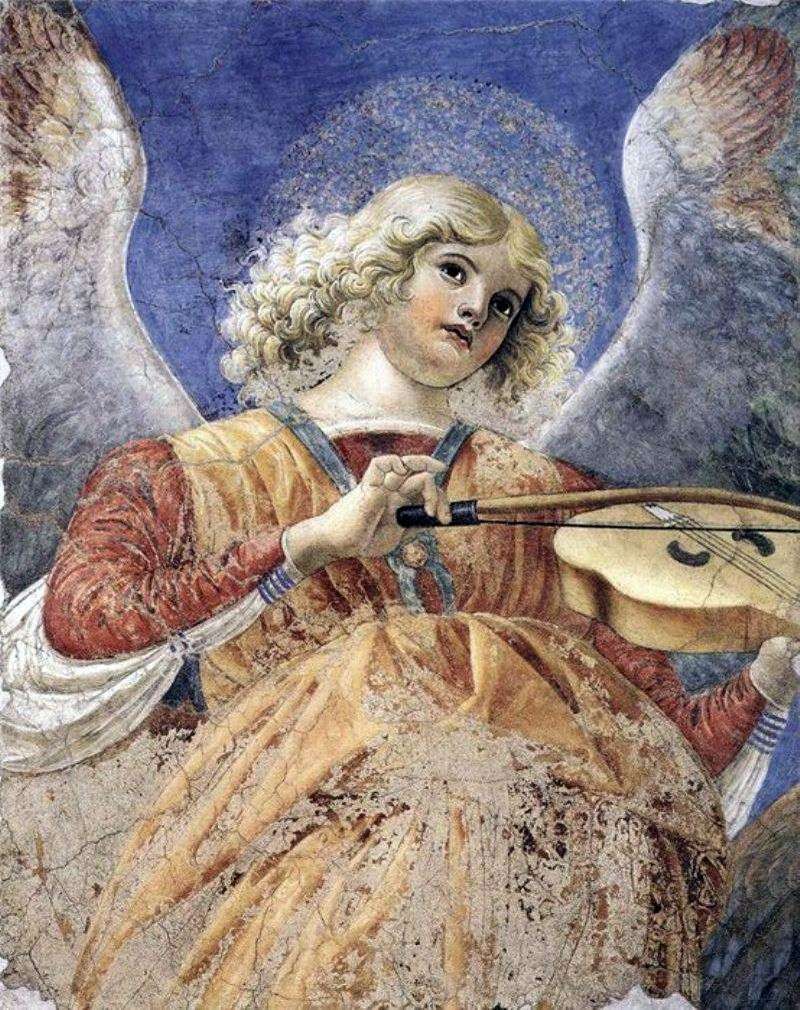 The outstanding Italian artist Quatrocento Melozzo da Forli came from Forli, where he studied painting in the workshop of Ansuino da Forli. The formation of the painter was greatly influenced by the work of Andrea Mantegna and Piero della Francesca, whose follower he became. From 1476 to 1481 the artist was in Rome. At this time, he performed one of the best works – the painting of the Vatican library.
A fragment of the "Establishment of the Vatican Library by Pope Sixtus IV" is preserved from the painting. The composition was solved as a group portrait against the backdrop of a complex architectural interior of the library, which can be viewed as anticipating the appearance of illusionistic monumental painting.
In the Roman period, the murals of the apse ceiling of the church of Santi Apostoli were made, which became the first example of decorative painting intended for viewing from the bottom up, performed with the effect of an illusionistic construction of space.
The surviving fragments of murals with images of angels, one of which is presented in the album, are remarkable for their surprisingly light and natural image. Other famous works: the paintings of the sacristy of San Marco in the cathedral in Loreto. 1478; frescoes in the Palazzo Ducale in Urbino. Together with Pedro Berruget and Justus van Gent.