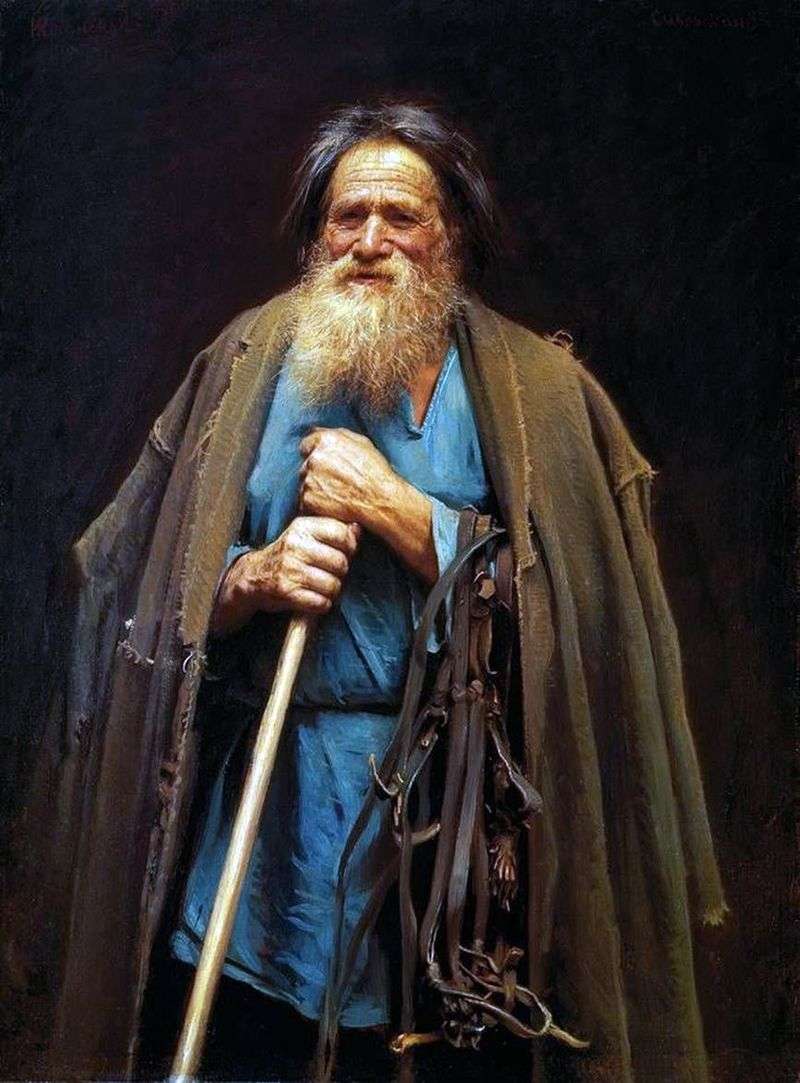 Over the years of creative life I. Kramskoy created many beautiful portraits, the models for which were as famous cultural figures, officials and rulers of Russia, beautiful strangers, and ordinary Russian peasants. Along with other artists of the XIX century, Kramskoy developed the genre of the national portrait, striving in each canvas to capture not just a figure, but a unique personality with its character and destiny. The result of many years of work on peasant portraits was the painting "A peasant with a bridle."
The model for the portrait was an ordinary village resident Mina Moiseev. Leaning his hands on the stick, he looks at the spectator with a sly look from under his shaggy eyebrows and cunningly chuckles at his gray beard.
Mina Moiseyev is already old, his face is covered with deep wrinkles and at first glance it seems that this is a weak old senile. But one has only to look more attentively, and his wide, powerful shoulders, hidden by a faded homespun shirt and a worn cloak-malachay, will open to his gaze. The strong wiry hands of the peasant are still not afraid of any work. In spite of his age, the old man is strong and sullen, daily exhausting work, hard life, hunger did not break him. His mouth is half open, as if the artist has captured a peasant telling a merry joke, a fairy tale or a parable – and he knows them, apparently, a lot. Kindness, wisdom and calm shine in the bright and pure, like the child's eyes.
The picture is the embodiment of love and respect for the Russian people. The common people suffered a lot of suffering, but they managed to preserve their pride and strength, having passed through the destined tests.